Trajectories analysis of the Oportunidades program beneficiary households
Keywords:
poverty, Oportunidades program, eligibility, recertification, Mexico
Abstract
When beneficiary households of the Oportunidades program are surveyed again, it can occur that: (i) they keep their eligibility, (ii) they keep their eligibility with a lower cash transfer, or (iii) they are not eligible anymore. We use administrative records of the program to show what factors determine transitions from one state to other. Very poor households or those that live in very poor localities have low mobility among eligibility states. The education of the households head and number of children in the household have the greatest weight to determine eligibility in the short run.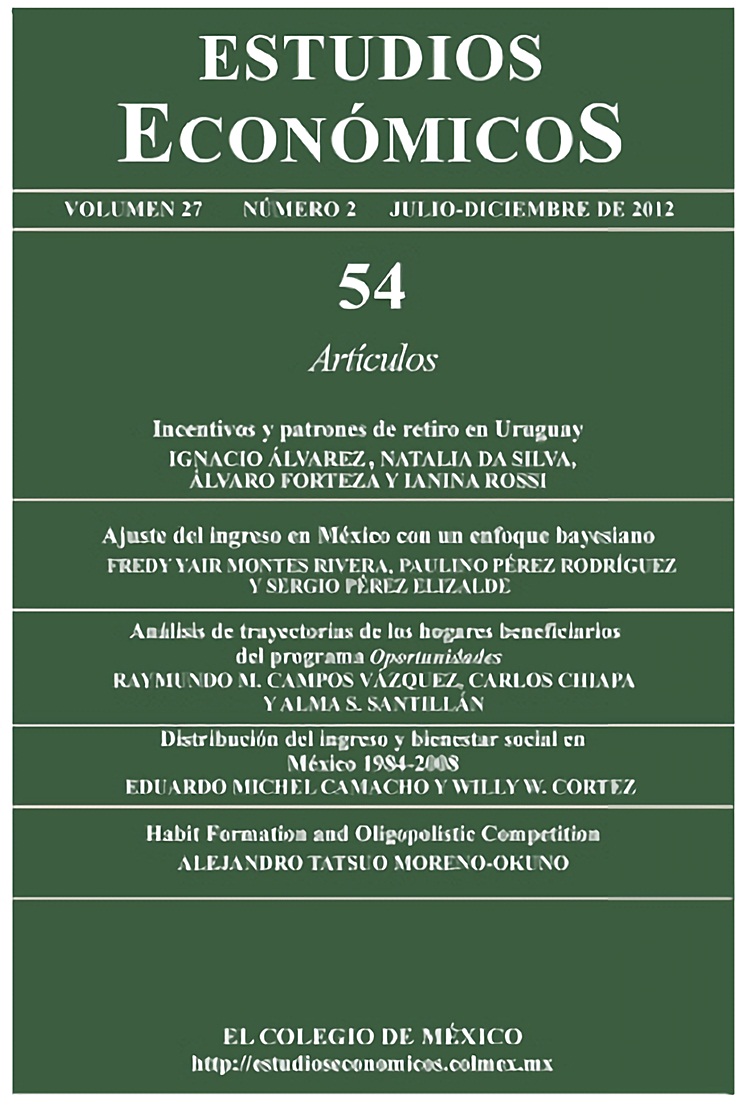 Downloads
How to Cite
Campos Vázquez, R. M., Chiapa, C., & Santillán, A. S. (2012). Trajectories analysis of the Oportunidades program beneficiary households. Estudios Económicos De El Colegio De México, 27(2), 295–346. https://doi.org/10.24201/ee.v27i2.89