Subsidizing or taxing education? A note on the quality gap and government finances
Keywords:
education, quality, taxes, subsidies
Abstract
In this article, I study the effects of an education tax (or subsidy) on the quality gap between public and private education as well as on government finances. In order to do this, I model the behavior of a private school that chooses price and quality in order to compete for students with a public school. Among other things, I show that a per unit tax (or subsidy) can increase (reduce) the quality gap and worsen (improve) government finances.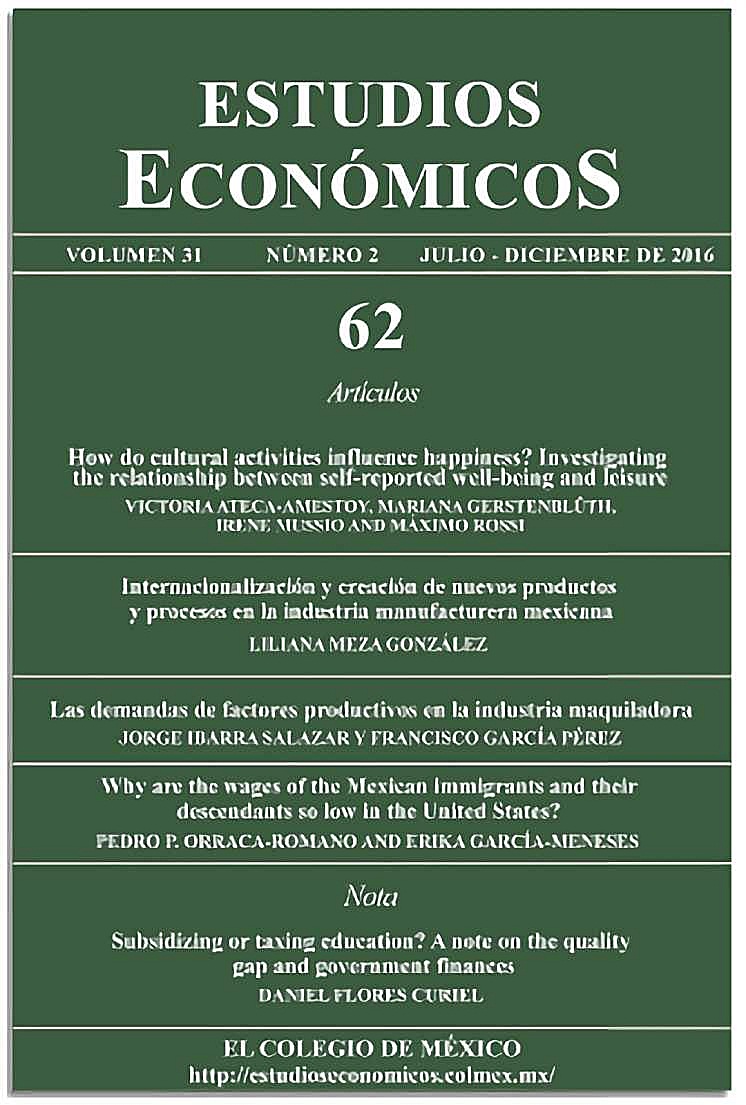 How to Cite
Flores Curiel, D. (2016). Subsidizing or taxing education? A note on the quality gap and government finances. Estudios Económicos De El Colegio De México, 31(2), 339–353. https://doi.org/10.24201/ee.v31i2.20