Housing lots size regulation: A price discrimination model
Keywords:
regulation, size, housing
Abstract
This paper presents a second degree price discrimination model to study regulation on the size of land for housing. The benchmark model considers a monopolist that sells two types of packages: small and large. Among other things, the paper shows that a relevant minimum property land size increases the price of the small package and reduces the price of the large package. Also, that there exists a minimum land size that is optimum from the social point of view. However, under certain conditions, social welfare can be reduced depending on the minimum that the authority sets.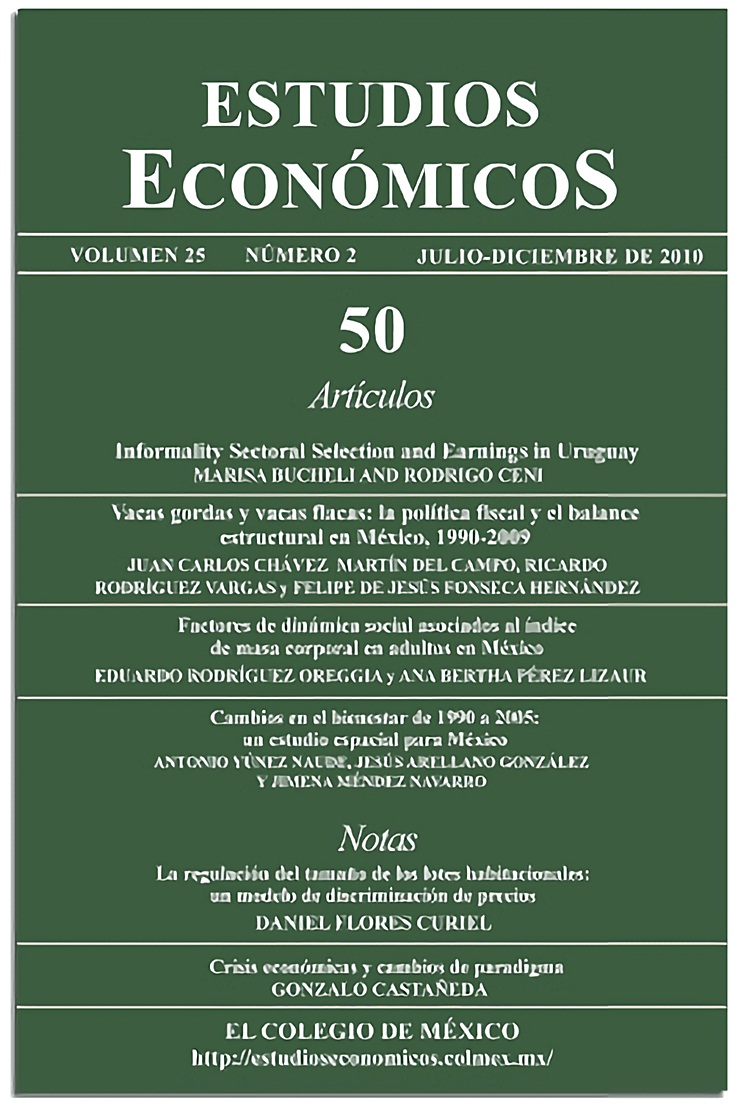 Downloads
How to Cite
Flores Curiel, D. (2010). Housing lots size regulation: A price discrimination model. Estudios Económicos De El Colegio De México, 25(2), 407–424. https://doi.org/10.24201/ee.v25i2.108