Privatization: Do prices rise or fall? Mixed duopoly with vertical differentiation
Keywords:
duopoly, privatization
Abstract
In this paper, we use a duopoly model with vertical (quality) product differentiation to determine whether privatization of a public firm leads to higher or lower prices than those prevailing in a mixed duopoly. We show that privatization can move prices on either direction.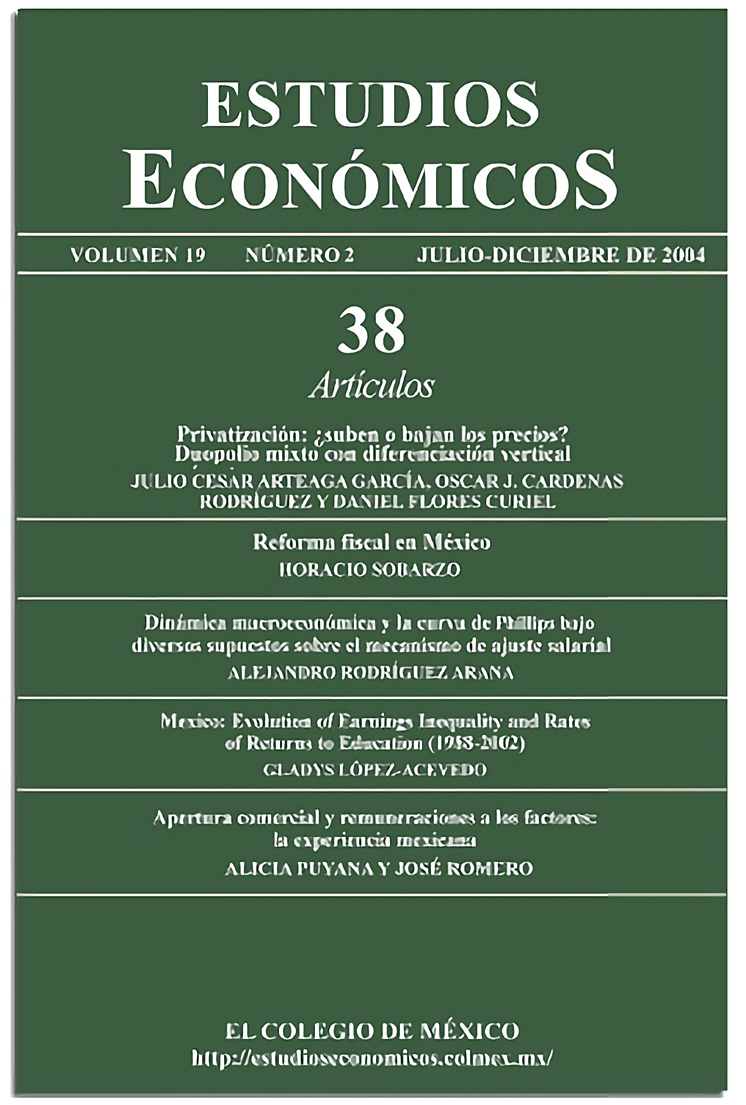 Downloads
How to Cite
Arteaga García, J. C., Cárdenas Rodríguez, O. J., & Flores Curiel, D. (2004). Privatization: Do prices rise or fall? Mixed duopoly with vertical differentiation. Estudios Económicos De El Colegio De México, 19(2), 141–157. https://doi.org/10.24201/ee.v19i2.175