Do indigenous peoples benefit from poverty programs? Evidence from Mexico's 2000 census
Keywords:
Chiapas, Guerrero, Oaxaca, Mexico, PROGRESA, FISM, PROCAMPO, poverty
Abstract
Indigenous peoples are among the poorest in Latin America, and it is often argued that social policies do not reach them. At the same time, several countries have implemented in recent years new programs for poverty reduction that should have benefited the indigenous. In this paper, we use data from Mexico's 2000 census to test whether indigenous peoples living in the southern states of Chiapas, Guerrero and Oaxaca benefit from three large government programs: PROGRESA, FISM, and PROCAMPO. We find that indigenous peoples are benefiting more than non-indigenous peoples from these programs, which are reducing poverty in a substantial way.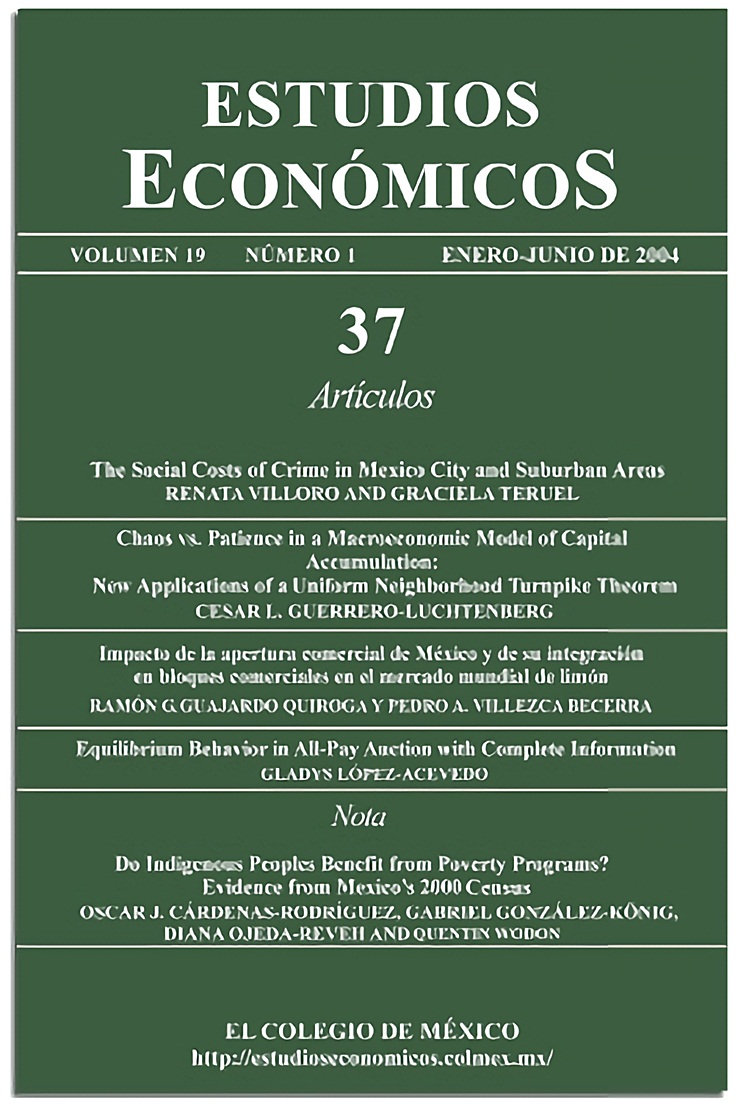 Downloads
How to Cite
Cárdenas Rodríguez, O. J., González König, G., Ojeda Revah, D., & Wodon, Q. (2004). Do indigenous peoples benefit from poverty programs? Evidence from Mexico's 2000 census. Estudios Económicos De El Colegio De México, 19(1), 125–135. https://doi.org/10.24201/ee.v19i1.176