Preferences for shifts in probabilities and expected utility theory
Keywords:
expected utility theory, cardinality
Abstract
We translate preferences over lotteries into preferences over "shifts in probabilities". We define the independence axiom for such preferences. Next we construct an expected utility function to represent the preferences and present the corresponding additive geometry.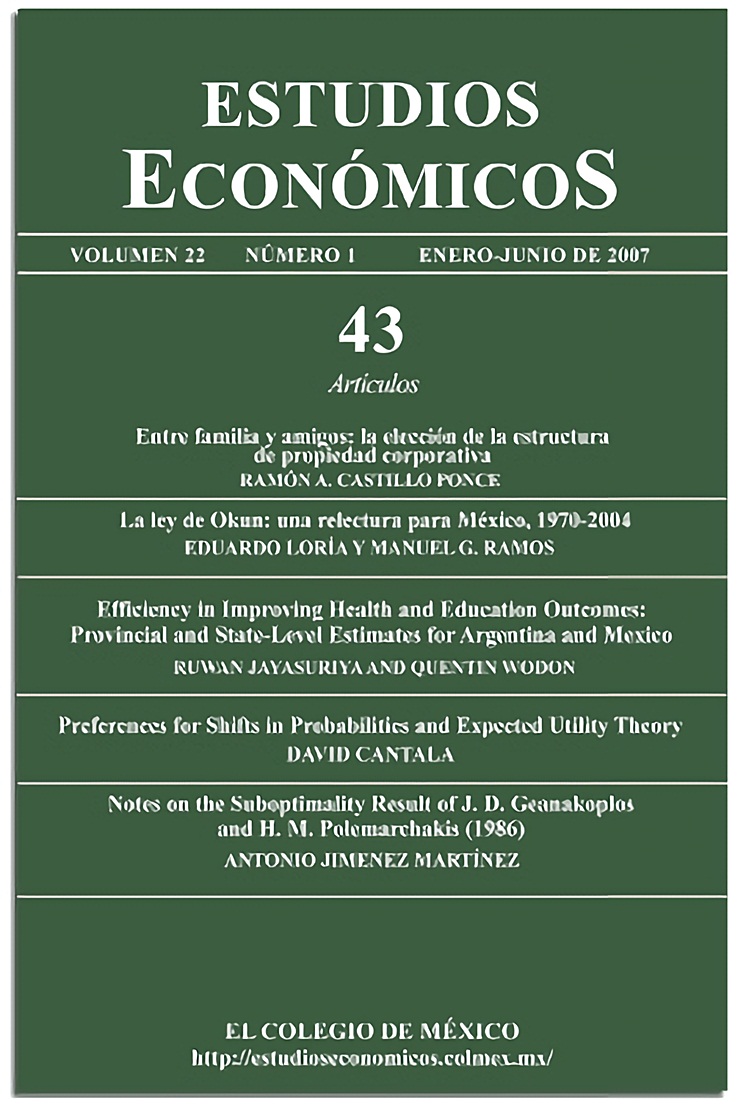 Downloads
How to Cite
Cantala, D. (2007). Preferences for shifts in probabilities and expected utility theory. Estudios Económicos De El Colegio De México, 22(1), 99–109. https://doi.org/10.24201/ee.v22i1.147