Regional distortions in resources allocation and manufactures productivity in Mexico
Keywords:
non-aggregative growth theory, resource misallocation, total factor productivity, regional development
Abstract
This paper decomposes the regional effects of resource misallocation on aggregate total factor productivity (TFP), as a variant of the Hsieh and Klenow (2009a) model. Using establishment level data from the 2004 Mexican Economic Census, I calculate the potential regional TFP gains in Manufacturing. The results suggest that: (i) capital misallocation is the primary source of regional misallocation in the sector; and (ii) resource misallocation within regions is the most important component in manufacturing TFP gains.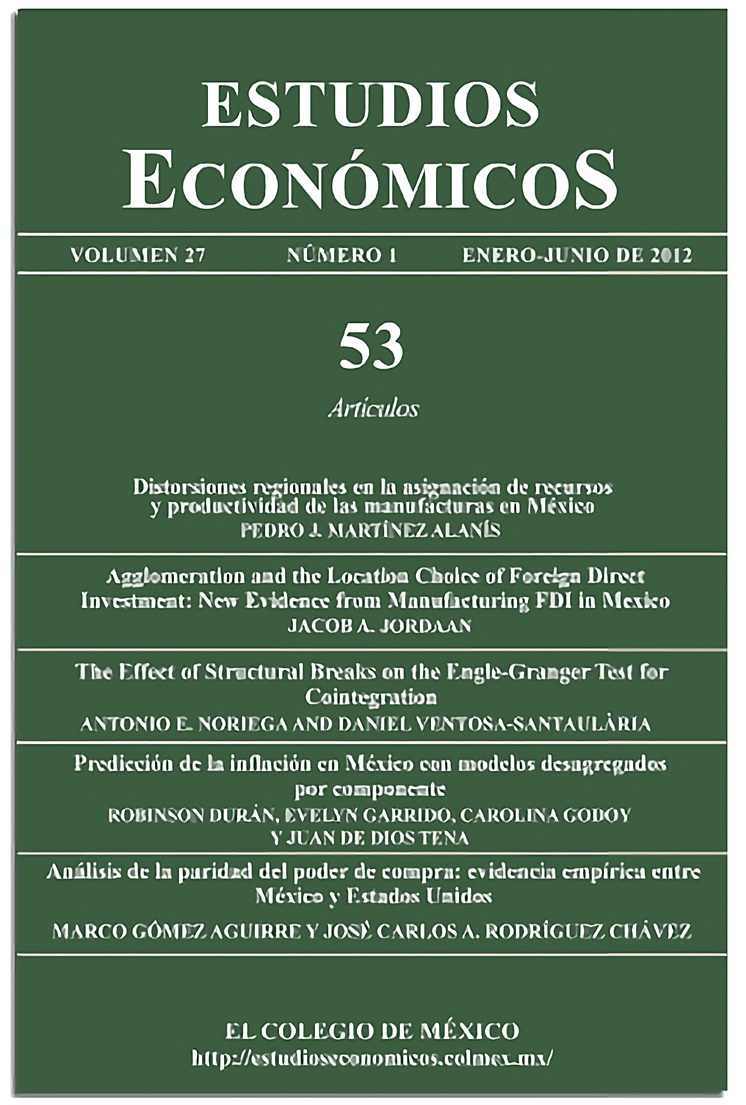 Downloads
How to Cite
Martínez Alanis, P. J. (2012). Regional distortions in resources allocation and manufactures productivity in Mexico. Estudios Económicos De El Colegio De México, 27(1), 3–59. https://doi.org/10.24201/ee.v27i1.96