Income adjustment in Mexico with a Bayesian approach
Keywords:
Pareto, Lognormal, Dagum distributions, algorithm, Gini's coefficient, Lorenz's curve
Abstract
In this work, three distributions are proposed (Pareto, Lognormal and Dagum) to model the income of mexican population, by using the Bayesian approach. It was found that the Dagum model was the one that best describes the data. The posterior distributions of the quantities of interest were obtained by using Markov Chain Monte Carlo methods. The analysis was done by using data from the years 1998, 2002 and 2008. The results shown that the distribution income is quite unequal, which is not in agreement with the results reported by Centro de Estudios de las Finanzas Públicas, H. Cámara de Diputados.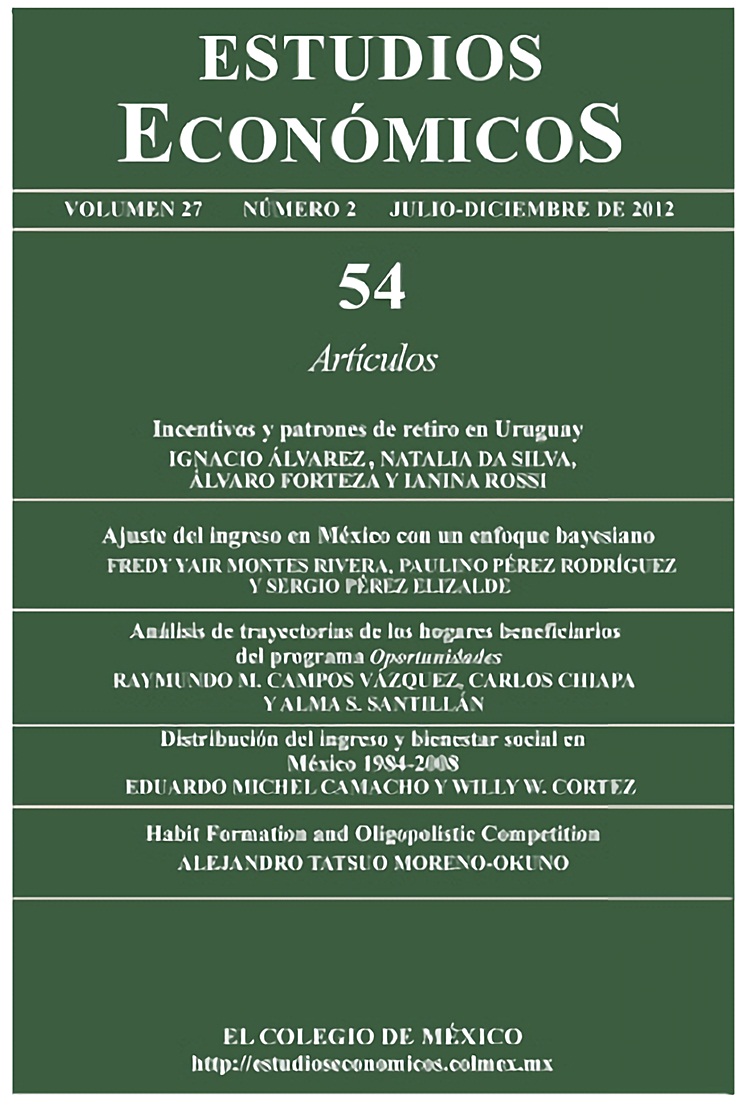 Downloads
How to Cite
Montes Rivera, F. Y., Pérez Rodríguez, P., & Pérez Elizalde, S. (2012). Income adjustment in Mexico with a Bayesian approach. Estudios Económicos De El Colegio De México, 27(2), 273–293. https://doi.org/10.24201/ee.v27i2.90