Research on the Input-Output Model in Mexico. Origins and Trends
Keywords:
input-Output analysis and history, applied research, economic theory
Abstract
This paper revises the development and present condition of the InputOutput analysis published in Castilian, from a Mexican viewpoint. The paper combines a historical perspective on the earlier publications and presents some contemporary lines of the applied investigation.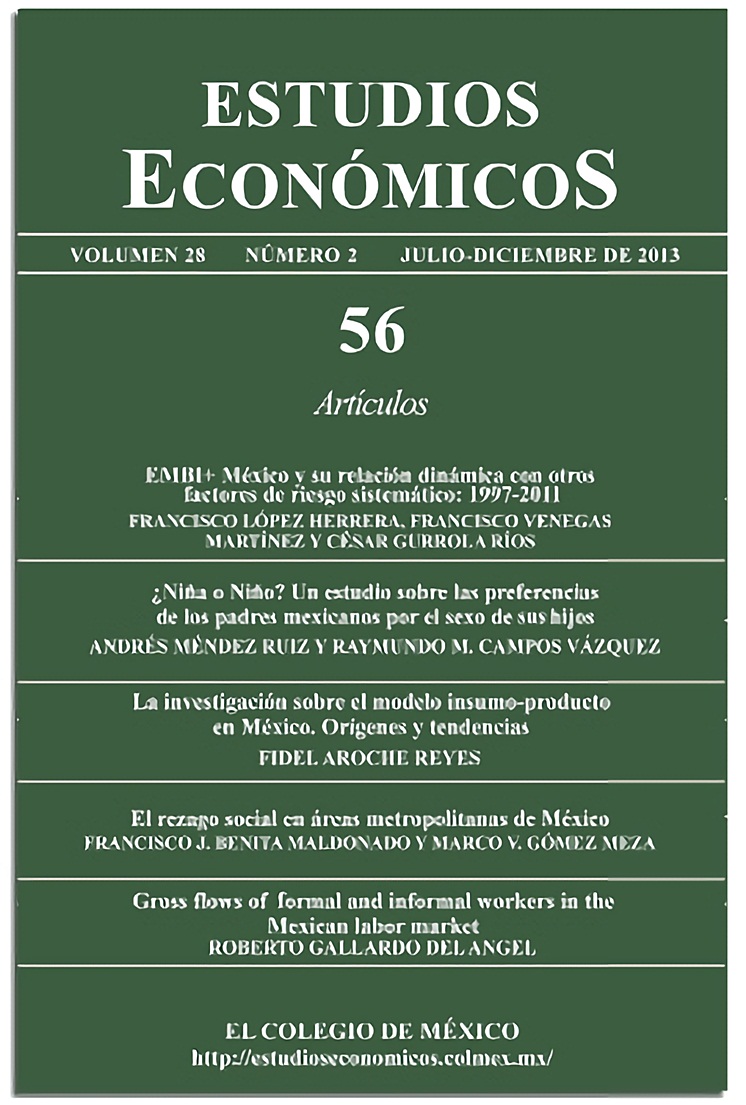 Downloads
How to Cite
Aroche Reyes, F. (2013). Research on the Input-Output Model in Mexico. Origins and Trends. Estudios Económicos De El Colegio De México, 28(2), 249–264. https://doi.org/10.24201/ee.v28i2.79