A study on productivity and the economic evolution in North America. A structural perspective
Keywords:
factoral productivity, economic structure, vertically integred sectors, North America
Abstract
Business cycles in the North American countries have converged, while per capita income gaps remain; thus, factoral remunerations must be different. If North America were a single economic area the relevant variables ought to converge and, according to the pure theory of international trade, factoral productivity should also be similar; particularly when trade between those counties maintain intraindustry patterns. This paper explores the differences in productivity in North America by means of basic indicators and the concept of the "vertically integrated sector". Results indicate that industries are increasingly interdependent and that productivity in each country follows independent paths.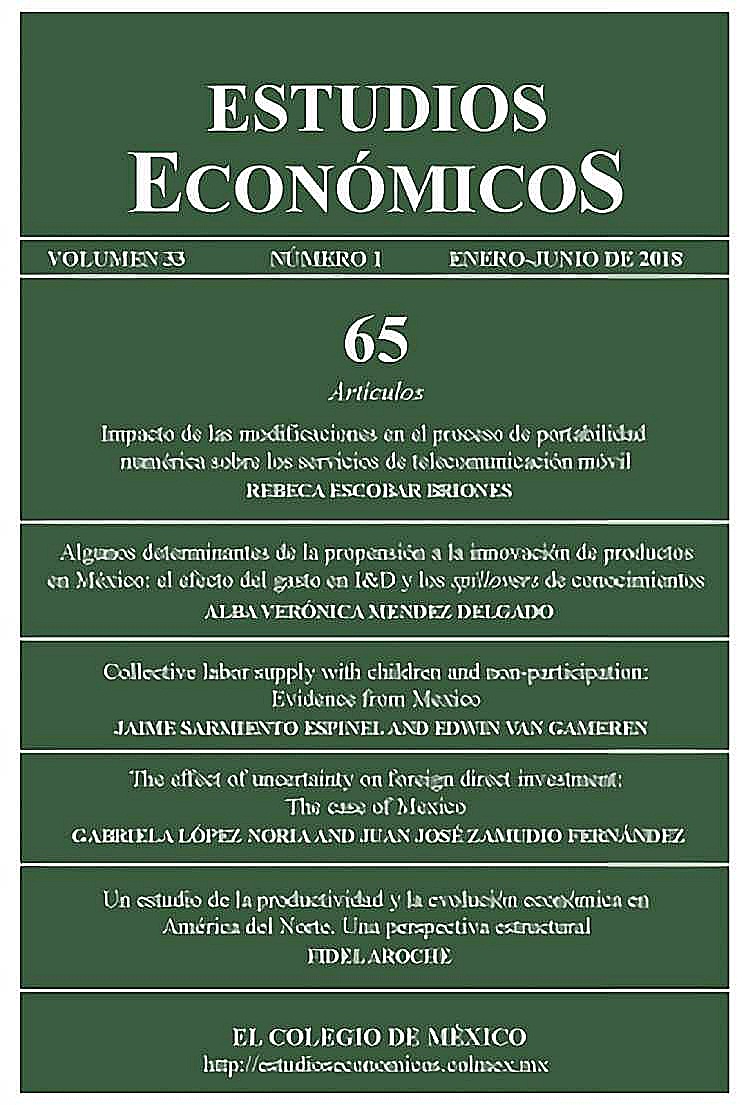 Downloads
How to Cite
Aroche Reyes, F. (2018). A study on productivity and the economic evolution in North America. A structural perspective. Estudios Económicos De El Colegio De México, 33(1), 151–191. https://doi.org/10.24201/ee.v33i1.356