Income inequality and economic growth In mexican municipalities: The fertility - human capital effect
Keywords:
Income inequality, economic growth, fertility, human capital, education.
Abstract
This paper contributes to the debate over the relationship between income inequality and economic growth. The fertility - human capital mechanism proposed by De la Croix y Doepke (2003) is tested in the context of the Mexican economy. In this mechanism, a negative effect from inequality to growth is proposed through the effects that income inequality exerts on fertility rates and in the aggregate stock of human capital in the economy. The empirical analysis is conducted using a database disaggregated to the municipal level within a period of five years (2000-2005). Evidence is found supporting the validity of the model in the context of Mexico.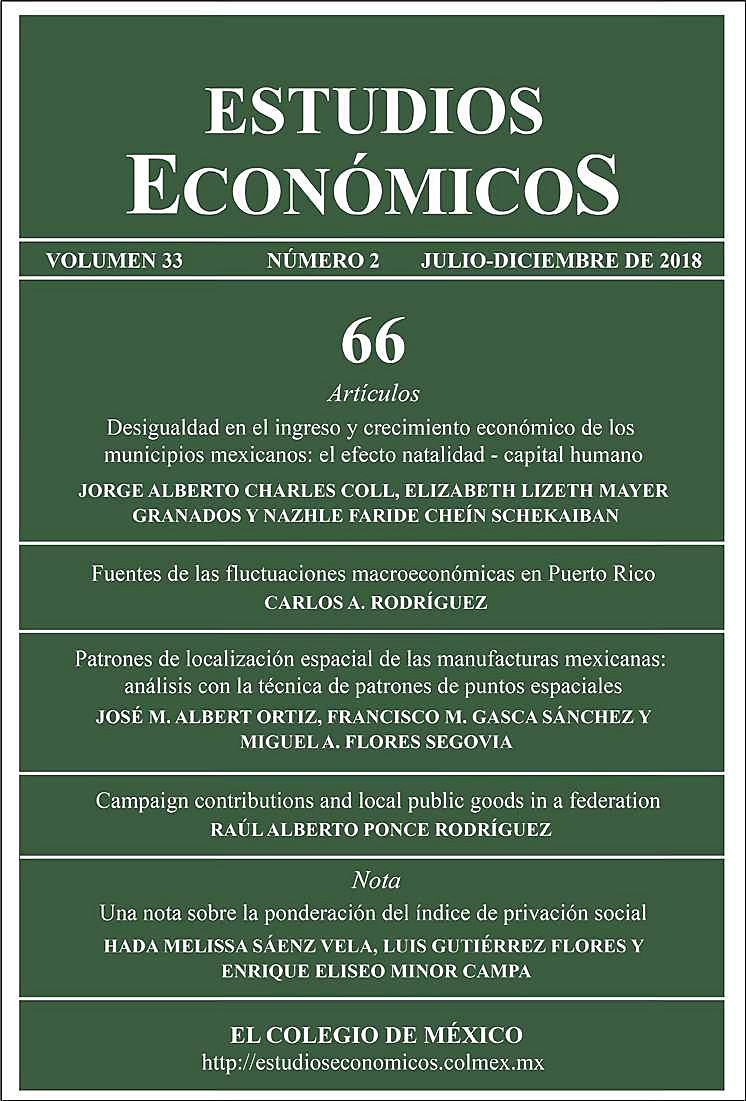 Downloads
How to Cite
Charles Coll, J. A., Mayer Granados, E. L., & Cheín Schekaiban, N. F. (2018). Income inequality and economic growth In mexican municipalities: The fertility - human capital effect. Estudios Económicos De El Colegio De México, 33(2), 195–217. https://doi.org/10.24201/ee.v33i2.357