Poverty in Mexico: The effects of adjusting survey data for under-reporting
Keywords:
poverty, Mexico, household surveys
Abstract
This paper estimates changes in poverty in Mexico between 1984 and 1989. Poverty is estimated using uncorrected data from the household surveys and estimation is repeated after the data is adjusted for under-reporting using National Accounts totals as benchmarks. The paper illustrates the sensitivity of poverty estimates in Mexico both to the adjustment itself and the specific procedure used to adjust the survey data for under-reporting. Until more information is available on the distribution of under -reporting it will not be possible to give a final verdict on the order of magnitude of the rise in poverty.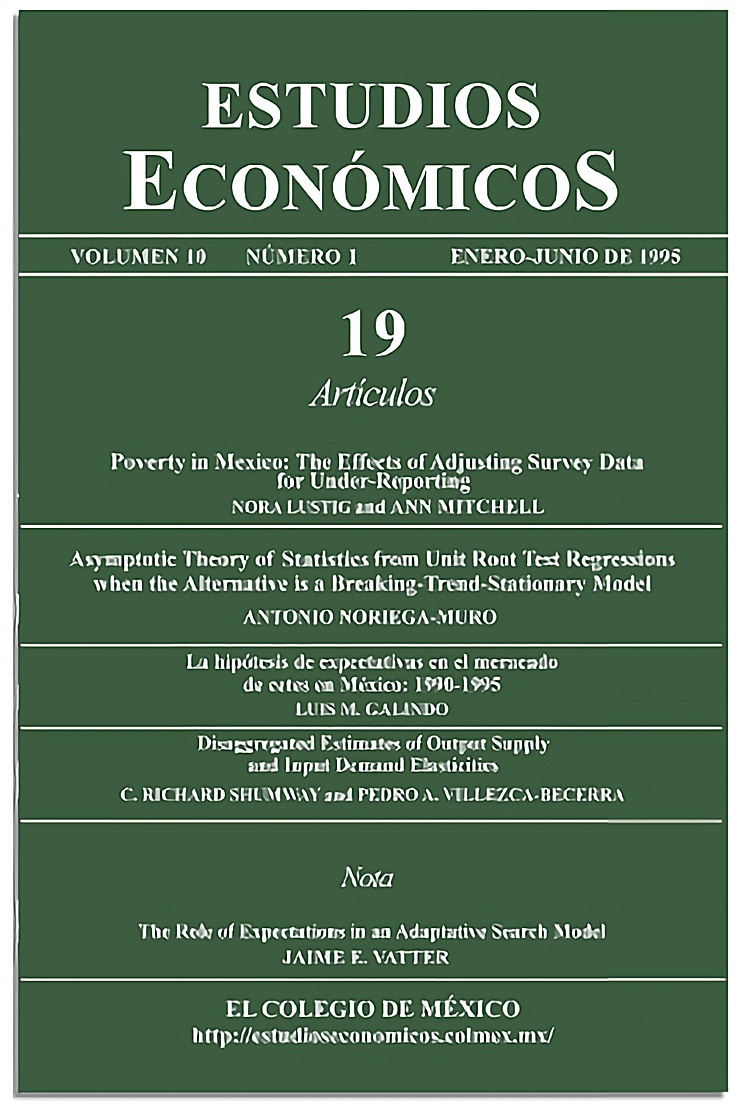 Downloads
How to Cite
Lustig, N., & Mitchell, A. (1995). Poverty in Mexico: The effects of adjusting survey data for under-reporting. Estudios Económicos De El Colegio De México, 10(1), 3–28. https://doi.org/10.24201/ee.v10i1.273