Methodological proposal for the optimization of resources invested in research
Keywords:
Casas, agricultural research, agriculture
Abstract
A brief description of the method proposed by Casas (1992) to estimate economic impact of research work is presented, including the mathematical model. Based on the above, an application is developed using data obtained by W. López in La Fraylesca, Chiapas, Mexico, during the period 1983-1990. Estimates of the main economic indicators are obtained, concluding the usefulness and simplicity of the method, and suggesting its adoption for optimizing scarce resources in agricultural research.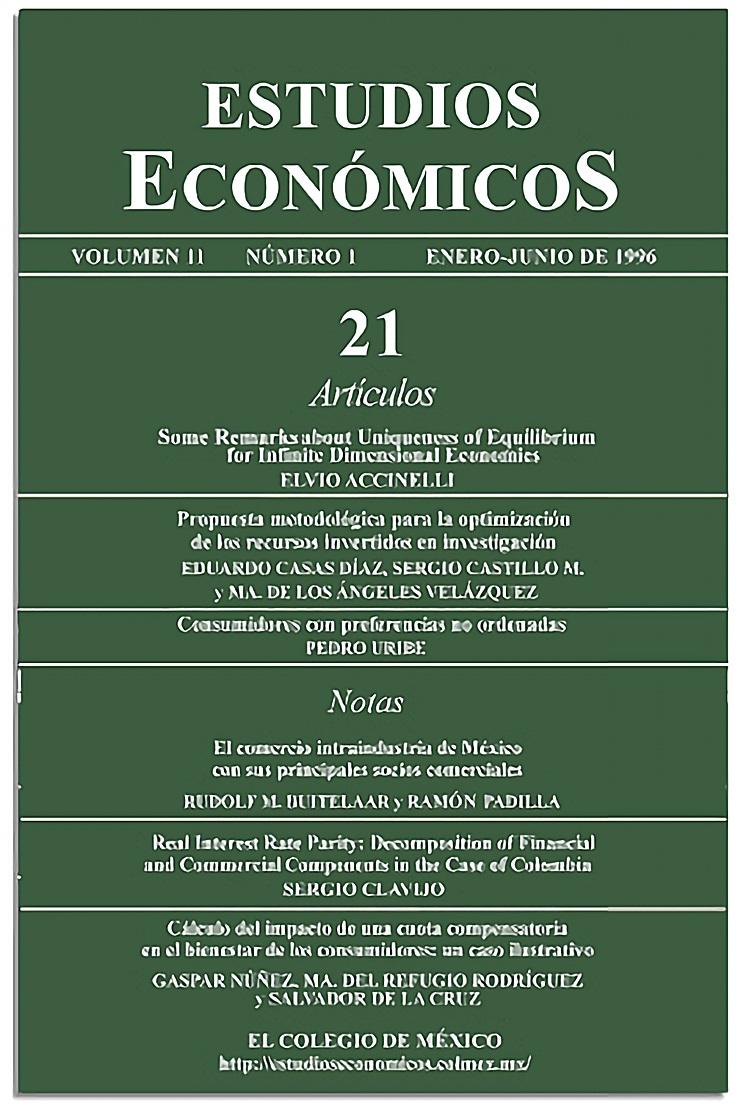 Downloads
How to Cite
Casas Díaz, E., Castillo, S., & Velázquez, M. de los Ángeles. (1996). Methodological proposal for the optimization of resources invested in research. Estudios Económicos De El Colegio De México, 11(1), 33–54. https://doi.org/10.24201/ee.v11i1.262