Economy, politics and elections in Chilean democracy, 1989-1996
Keywords:
Chile, economic policy, economic life, democracy
Abstract
After the reestablishment of the public liberties system, and after two general electoral processes, the author analyses the interrelationship between democracy and economy in Chile. Finally, he proposes to investigate which factors determine the final decision of the electors during the parliamentary and presidential elections, and whether the governments of this new democratic era have used economics with electoral and/or ideological purposes. The causal models of the vote function during the 1993 presidential and parliamentary elections, and the analysis of the governmental intervention during this seven years living in freedom, prove that the Chilean State is not neutral in its role of an economic life regulator.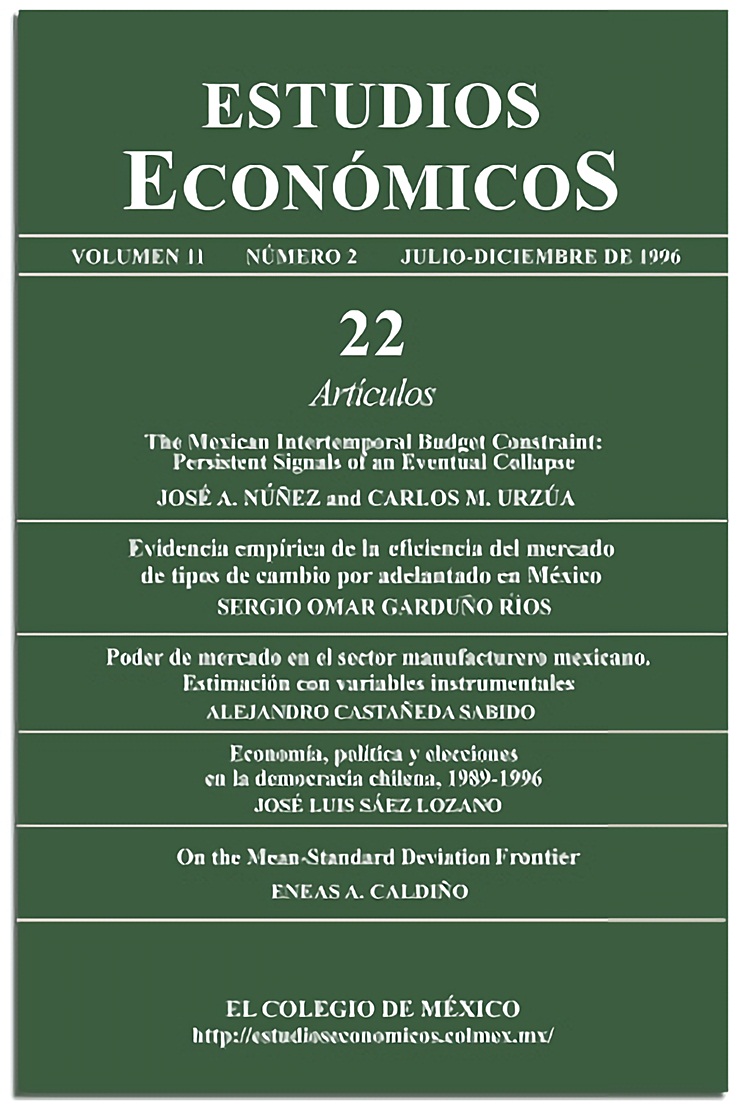 Downloads
How to Cite
Sáez Lozano, J. L. (1996). Economy, politics and elections in Chilean democracy, 1989-1996. Estudios Económicos De El Colegio De México, 11(2), 137–296. https://doi.org/10.24201/ee.v11i2.254