Price dynamics in a two-period reputation model
Keywords:
Milgrom and Roberts model, price dynamics
Abstract
This paper looks at the time-path of prices in a two-period modified version of the reputation model of Milgrom and Roberts(10) in which a non-standard price signalling stage game is substituted for the entry-deterrence game those authors work with. It shows that prices may rise or fall from one period to the next. Also, it shows that 'bonding' is not possible in this environment.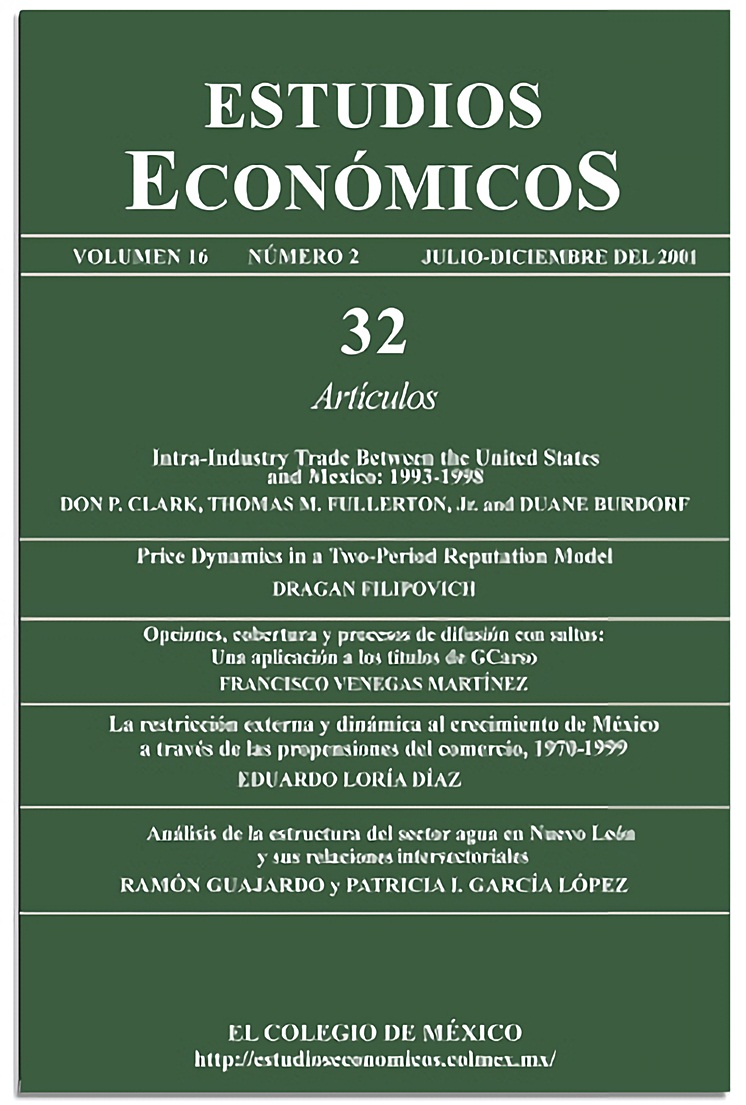 Downloads
How to Cite
Filipovich, D. (2001). Price dynamics in a two-period reputation model. Estudios Económicos De El Colegio De México, 16(2), 185–201. https://doi.org/10.24201/ee.v16i2.205