Monetary aggregates, inflation and economic activity in Mexico
Keywords:
inflation, monetary aggregates, macroeconomis
Abstract
This paper analyzes the relationships of monetary aggregates with inflation and economic activity in Mexico from 1980 to 2000. The stability of the long-run and short-run demands for each aggregate is examined and the exogeneity properties of the variables involved are discussed. Among all the definitions of money, currency is the one that helps to forecast inflation and economic activity better although, even in this case, the usefulness of monetary aggregates for this purpose seems to be rather modest.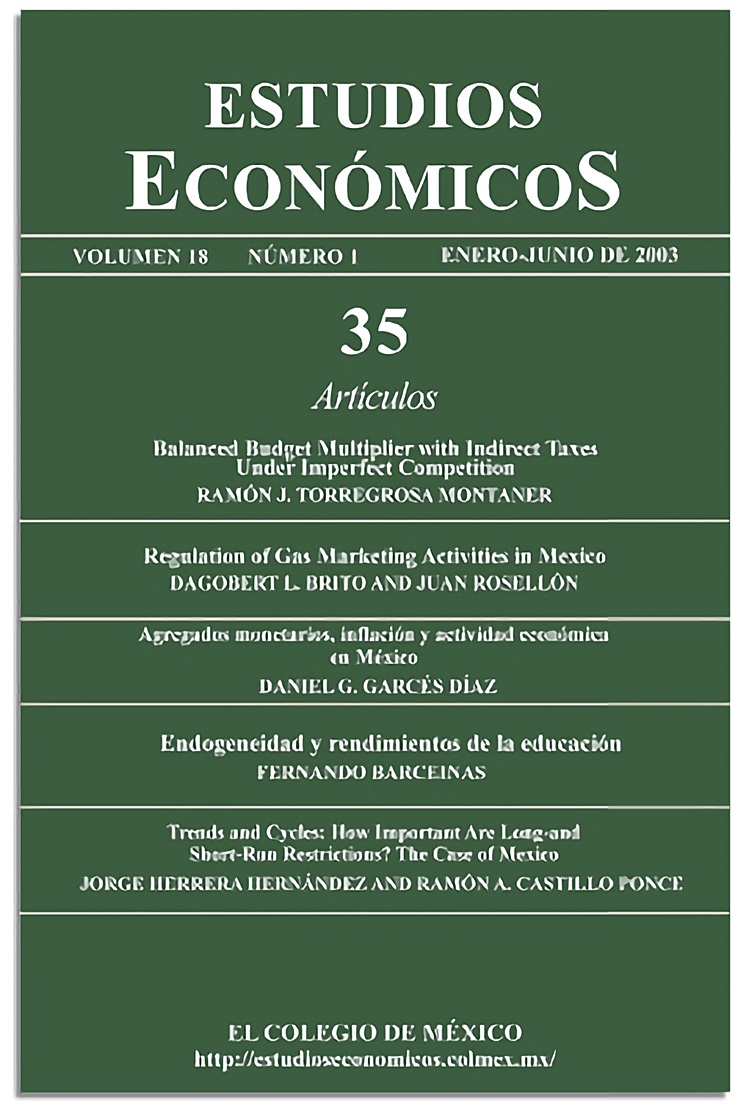 Downloads
How to Cite
Garcés Díaz, D. G. (2003). Monetary aggregates, inflation and economic activity in Mexico. Estudios Económicos De El Colegio De México, 18(1), 37–78. https://doi.org/10.24201/ee.v18i1.188