Mexico's trade liberalization impact and its integration into trade blocks in the global lemon market
Keywords:
NAFTA, tariffs, international market, commercial flows
Abstract
This paper studies the liberalization of the Mexican lemon market in a world perspective using a spatial equilibrium model with endogenous prices. Several scenarios were designed related to the lemon market involving the countries that integrate NAFTA, and MEUFTA, and the removal of commercial barriers related to this fruit. The potential impact of eliminating tariffs on commercial flows, prices, and welfare are estimated. The results suggest that Mexico will benefit from NAFTA, and MEUFTA, as well as, the removal of commercial barriers in the world lemon market.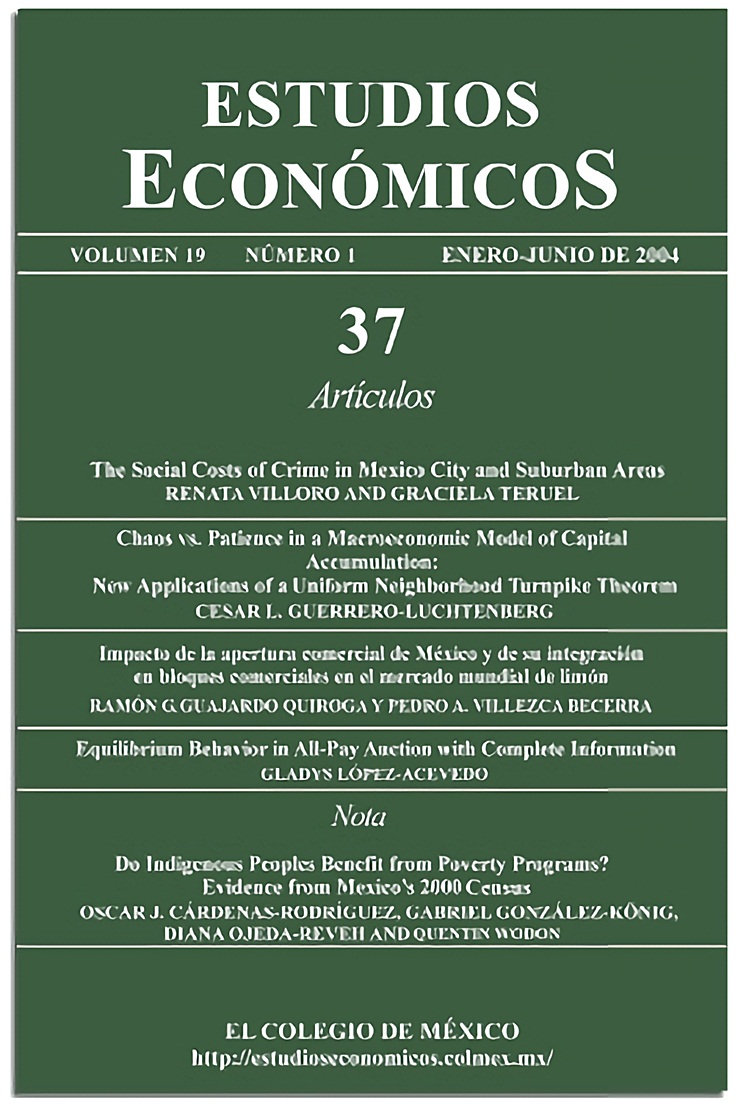 Downloads
How to Cite
Guajardo Quiroga, R. G., & Villezca Becerra, P. A. (2004). Mexico's trade liberalization impact and its integration into trade blocks in the global lemon market. Estudios Económicos De El Colegio De México, 19(1), 61–92. https://doi.org/10.24201/ee.v19i1.178