Trade liberalization and factor remuneration: The Mexican experience
Keywords:
salaries, open market, labor supply, technology
Abstract
In Mexico after 1980, wages and salaries stagnated while returns to capital increased. This article analyzes the causes of this phenomenon during the 1980-2000. It suggests that the opening to foreign trade ought to have constituted a considerable force for raising wages and diminishing profits. The existence of an unlimited labor supply, however, impeded the rise in incomes that the opening to foreign trade would otherwise have brought about and transformed the rise in productivity resulting from technological modernization into, mainly, increasing returns on capital. Also suggests that the expansion of the qualified workforce, which is seen across all sectors, is not a consequence of generalized technological advance raising demand for more highly qualified workers, but merely reflects changes that have taken place on the labor supply side itself.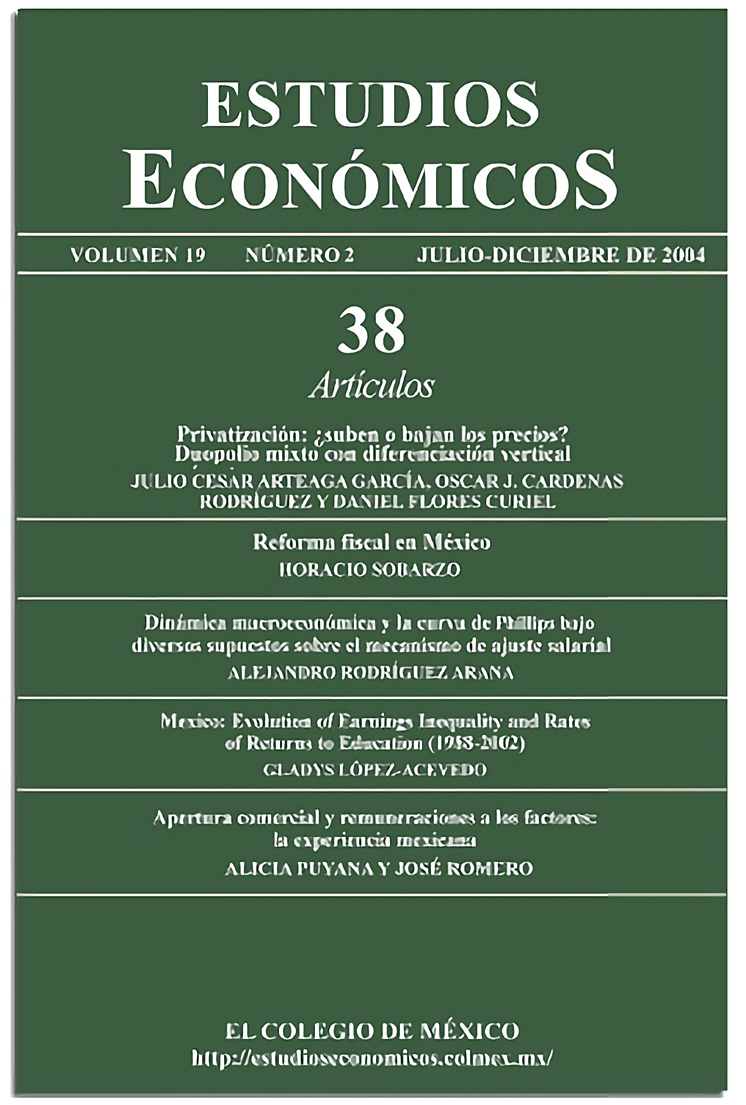 Downloads
How to Cite
Puyana, A., & Romero, J. (2004). Trade liberalization and factor remuneration: The Mexican experience. Estudios Económicos De El Colegio De México, 19(2), 285–325. https://doi.org/10.24201/ee.v19i2.171