Returns distribution of the Mexican stock market
Keywords:
normal inverse Gaussian distribution, returns, comparison of distributions
Abstract
We show an empirical study to compare the Normal, t-Student and the Normal Inverse Gaussian (NIG) distributions. This is made for the Mexican stock market returns. The parameters of the NIG and t-Student distributions are estimated by maximum likelihood. The rejection of normality is contundent using the omnibus test. The results are very clear: the adjustment of the NIG distribution is better than the adjustment for the Normal distribution. At the same time we used the Kolmogorov-Smirnov test to compare t-Student and NIG distributions.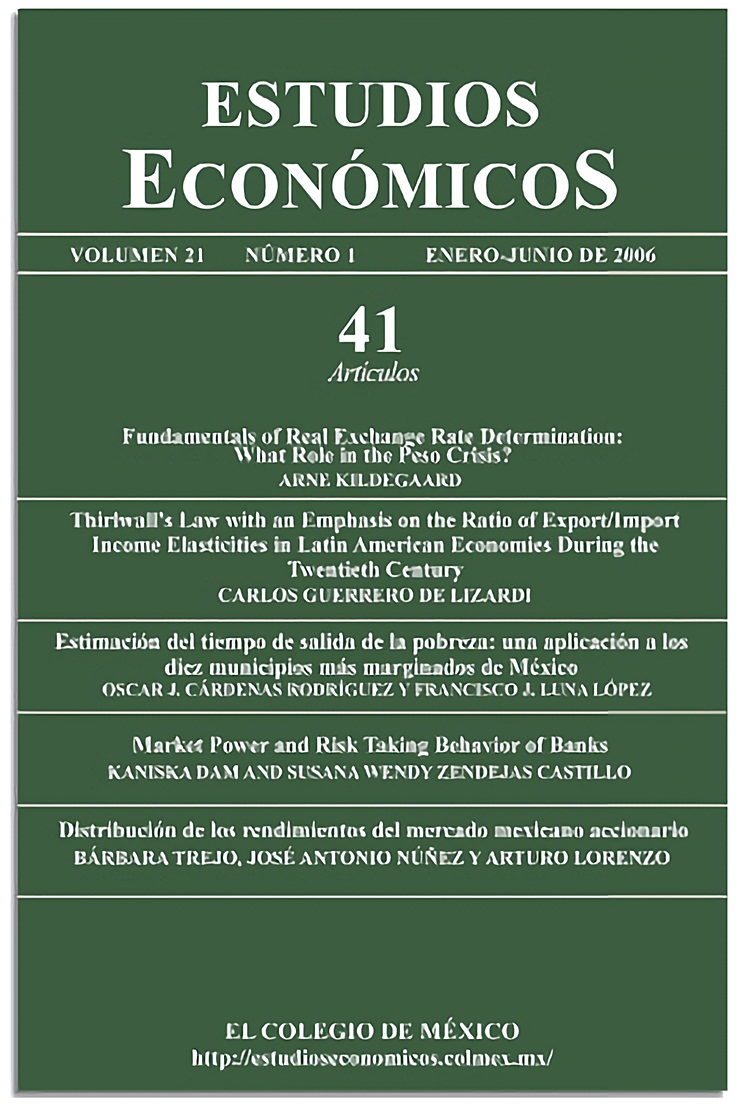 Downloads
How to Cite
Trejo, B., Nuñez, J. A., & Lorenzo, A. (2006). Returns distribution of the Mexican stock market. Estudios Económicos De El Colegio De México, 21(1), 85–98. https://doi.org/10.24201/ee.v21i1.156