Welfare changes from 1990 to 2005: A spatial study for Mexico
Keywords:
welfare, economic development, typology, municipalities, small areas estimations
Abstract
The article presents the results of a typology of Mexico's municipalities/counties based on statistical estimations of changes in human welfare during 1990-2005; i.e. changes in consumption, poverty and inequality. Results show that 53.1% of Mexican population lived in municipalities that experienced significant improvement in at least one of this welfare measures, but that 45.7% did not experienced improvements in any of them. The details of the findings are drawn in maps which show the high heterogeneity of welfare changes experienced by the population of Mexico.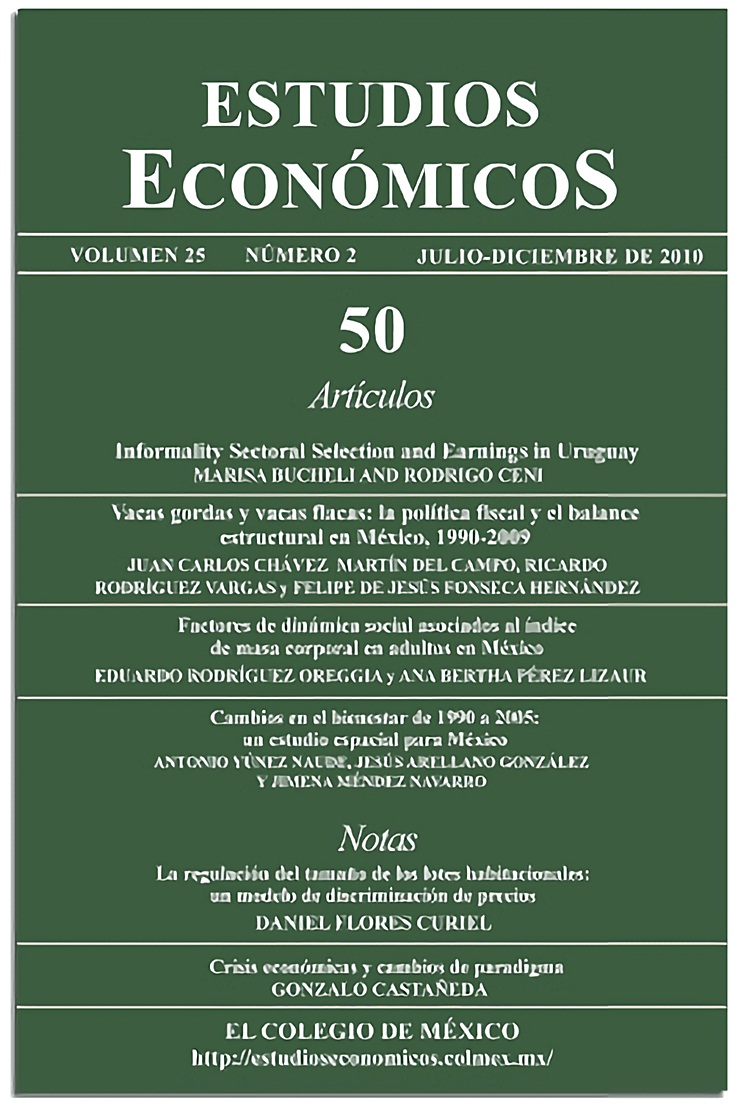 Downloads
How to Cite
Yúñez Naude, A., Arellano González, J., & Méndez Navarro, J. (2010). Welfare changes from 1990 to 2005: A spatial study for Mexico. Estudios Económicos De El Colegio De México, 25(2), 363–406. https://doi.org/10.24201/ee.v25i2.109