AH1N1 impact on the Mexican pork meat market
Keywords:
swine flu (AH1N1), food scares, Mexican meat market
Abstract
This article presents estimates of AH1N1's effects on the consumption of pork through an Almost Ideal Demand System (AIDS) for meat consumption in Mexico. Additionally, indirect effects through the Mexican economy are estimated using a general equilibriummodel that captures the effects of intersectoral relationships and the induced effects by the circular flow of income. It is concluded that the presumed risk of contracting AH1N1 via pork consumption provoked total economic losses of $94 million. The rumor affected the pork sector, the grains sector and the manufacturing sector of food, beverages and tobacco. The poor rural households were the most affected.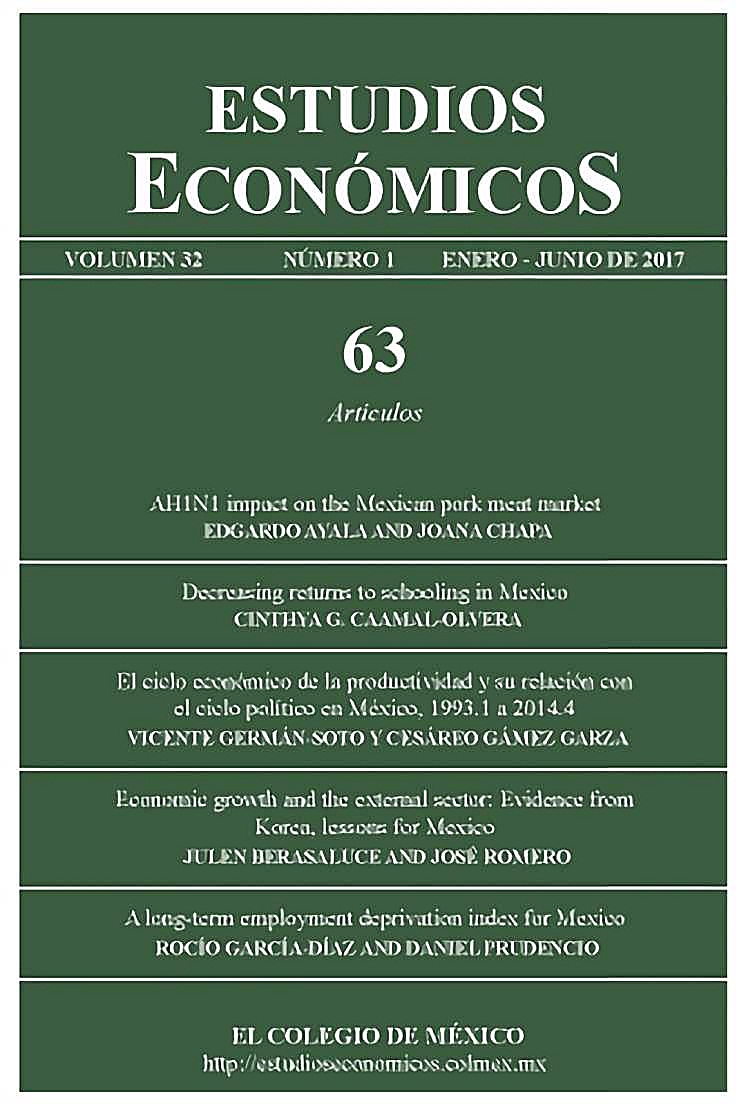 How to Cite
Ayala, E., & Chapa, J. (2017). AH1N1 impact on the Mexican pork meat market. Estudios Económicos De El Colegio De México, 32(1), 3–25. https://doi.org/10.24201/ee.v32i1.1