Agglomeration and the location choice of foreign direct investment: New evidence from manufacturing FDI in Mexico
Keywords:
FDI, location, agglomeration, conditional logit, nested Logit, Mexico
Abstract
In this paper, I estimate conditional logit location models to identify the regional characteristics that influenced the location choice of the large influx of manufacturing FDI into Mexico that occurred in the second half of the 1990s following the creation of NAFTA. The main findings of the analysis are three-fold. First, regional demand, labor costs, labor quality, agglomeration economies and regional distance to Mexico City and the US are all important location factors. Second, findings indicate that the location decision of export-oriented firms is not affected by regional demand. Third, I find evidence that agglomeration economies have a spatial dimension.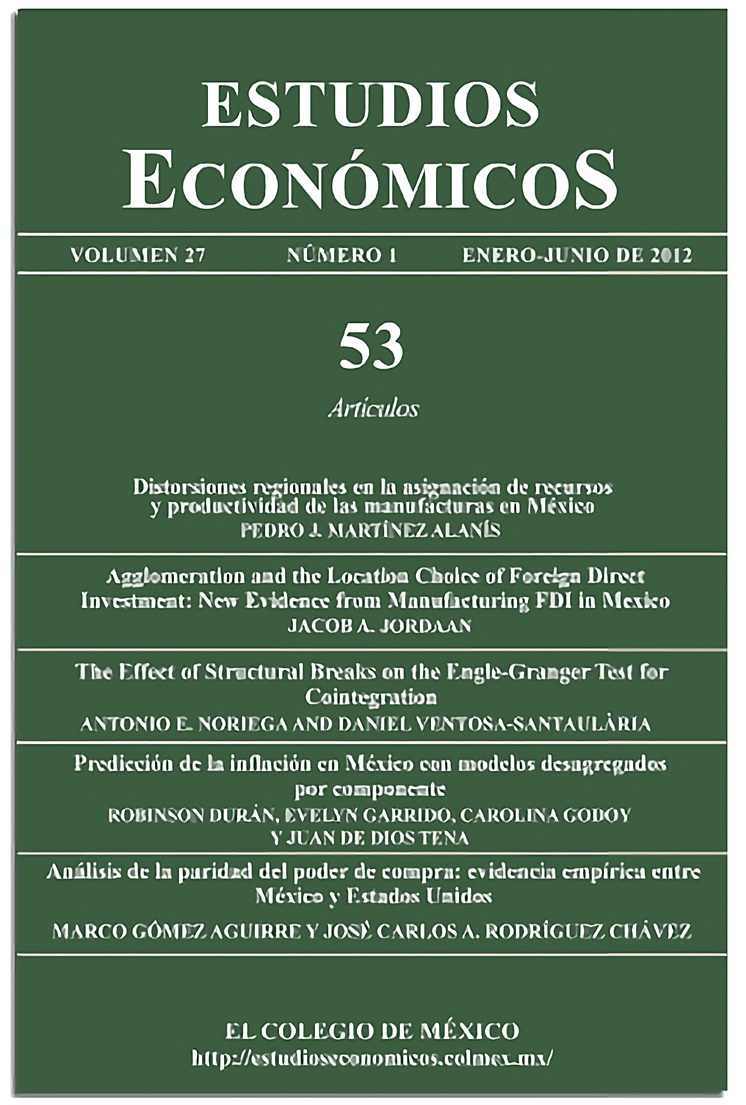 Downloads
How to Cite
Jordaan, J. A. (2012). Agglomeration and the location choice of foreign direct investment: New evidence from manufacturing FDI in Mexico. Estudios Económicos De El Colegio De México, 27(1), 61–97. https://doi.org/10.24201/ee.v27i1.95