Income distribution and social welfare in Mexico 1984-2008
Keywords:
income distribution, inequality indexes, social welfare, Mexico
Abstract
Following a methodology proposed by Dalton (1920) and further developed by Atkinson (1970), among others, we evaluate whether the changes in Mexico's income distribution during 1984-2008 have meant meaningful changes in its population social welfare. Inequality indexes were estimated under different assumptions about inequality aversion and sensitivity to income transfers among different population segments. In addition, households income were adjusted for the number of children and economies of scale.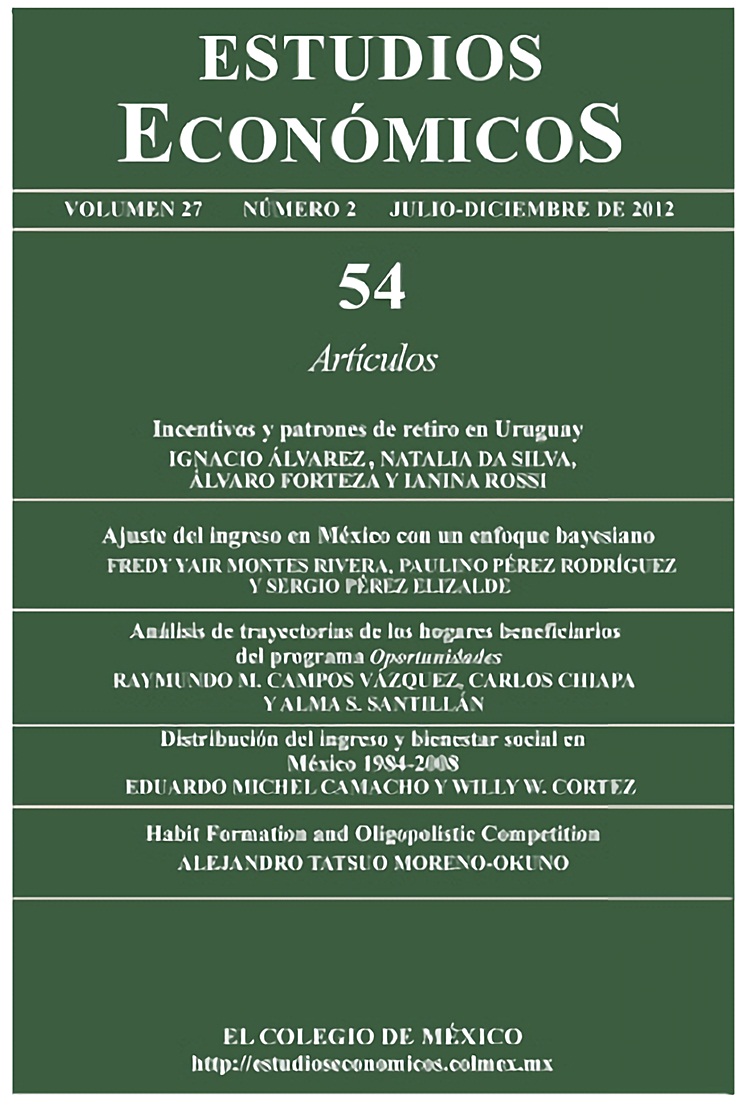 Downloads
How to Cite
Michel Camacho, E., & Cortez, W. W. (2012). Income distribution and social welfare in Mexico 1984-2008. Estudios Económicos De El Colegio De México, 27(2), 347–378. https://doi.org/10.24201/ee.v27i2.88