Habit formation and oligopolistic competition
Keywords:
habit formation, product differentiation, oligopolistic competition
Abstract
In this paper I analyze competition in markets with habit formation. I model a two-period game in which two firms enter a market sequentially. I find that the second firm's product is similar to the original one, but not exactly the same. The model also applies to competition in different markets that share a characteristic; for example, sweetness is a common characteristic of carbonated soft drinks and ice-cream, and consumption of a product in one market affects the preferences for products in the other market. I find that new firms produce products with similar characteristics not only to a product that has entered the same market, but to products that have entered other markets with common characteristics.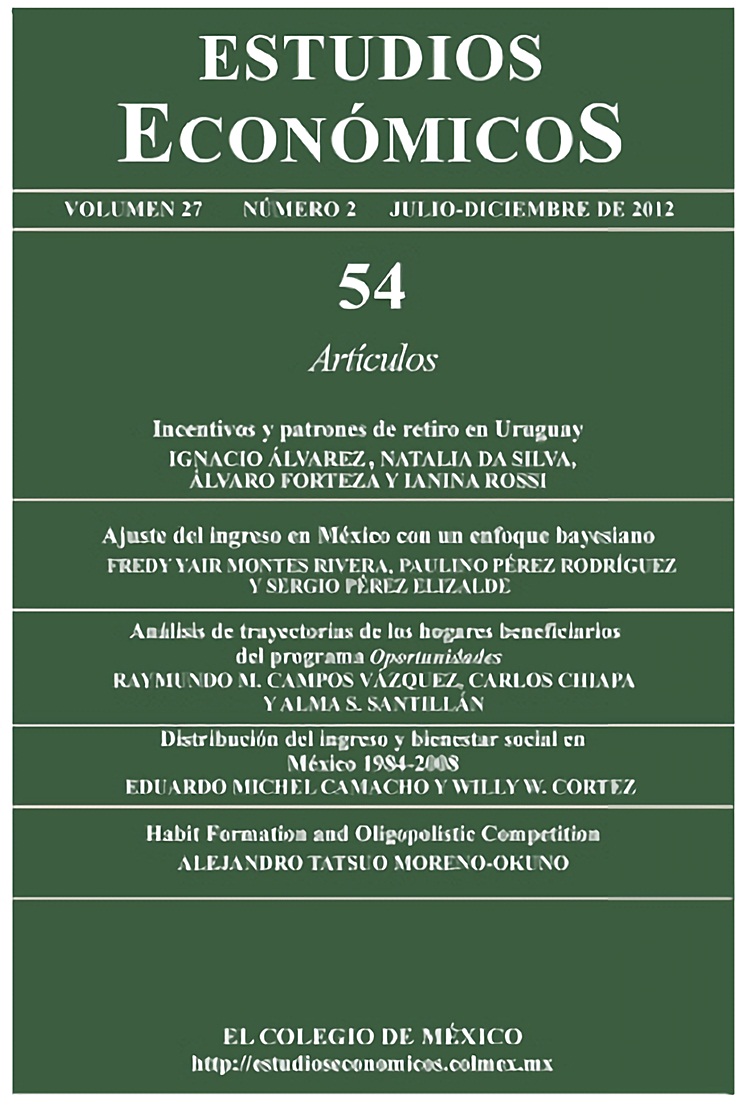 Downloads
How to Cite
Moreno Okuno, A. T. (2012). Habit formation and oligopolistic competition. Estudios Económicos De El Colegio De México, 27(2), 379–400. https://doi.org/10.24201/ee.v27i2.87