The flypaper effect in Mexican local governments
Keywords:
descentralization, federal transfers, flypaper, local governments, Mexico, Latin America
Abstract
In this paper, we present evidence of the flypaper effect on unconditional transfers in the Mexican municipalities during the 1990 to 2007 period. Using panel data, we also confirm an asymmetric effect. That is, authorities increase expenditures by a greater amount in response to an increase in transfers than the amount by which they reduce expenditures in response to a decrease in transfers (Gamkhar, 2000). These results are particularly relevant in light of the discussion that has developed in recent years about the need for a reform on the fiscal federalism in the country.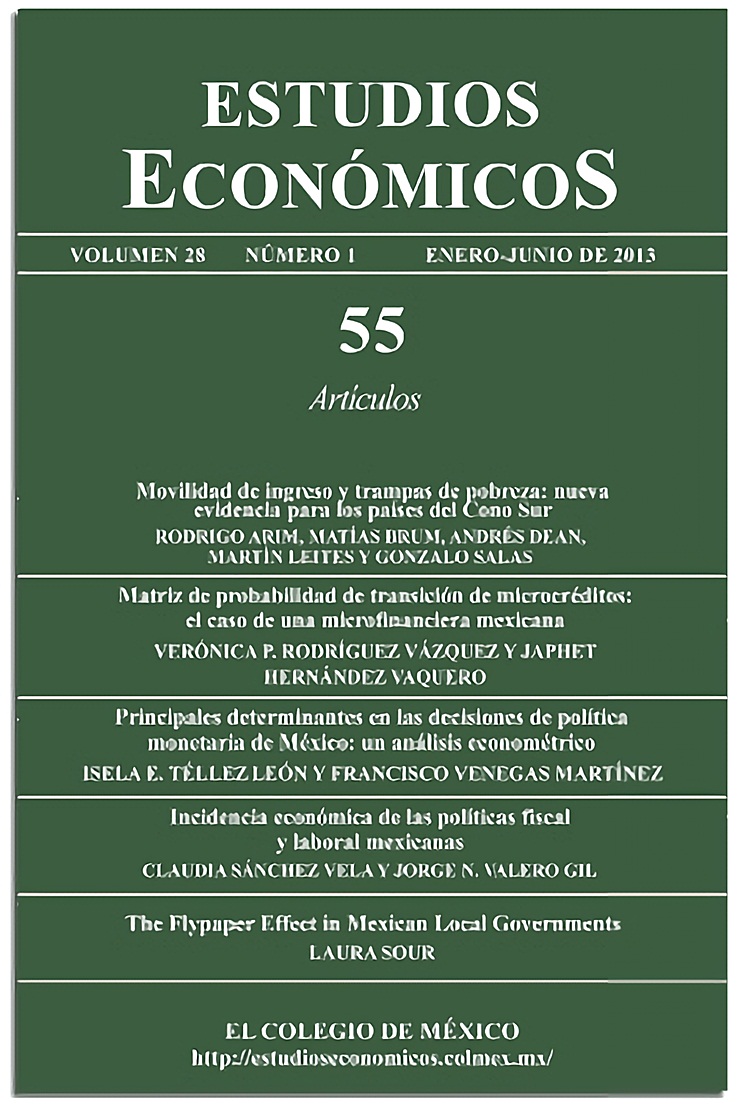 Downloads
How to Cite
Sour, L. (2013). The flypaper effect in Mexican local governments. Estudios Económicos De El Colegio De México, 28(1), 165–186. https://doi.org/10.24201/ee.v28i1.82