The social backwardness in metropolitan areas of Mexico
Keywords:
social backwardness, small area statistics, metropolitan area, factor analysis, geographical targeting
Abstract
Large gaps exist in Mexico about production and analysis of small scale territorial units. The paper addresses a new methodology for estimating the social backwardness for blocks of the metropolitan areas in Mexico. Based on The National Council for Evaluation of Social Development Policy (Coneval) methodology and using the 2010 Population and Housing Census, as an example, we estimate the index of social backwardness for blocks in the Monterrey metropolitan area. We have implemented two versions to compute the index and both of them suggest the rate of the population suffering from Very High social backwardness is substantially different rate from that presented by Coneval.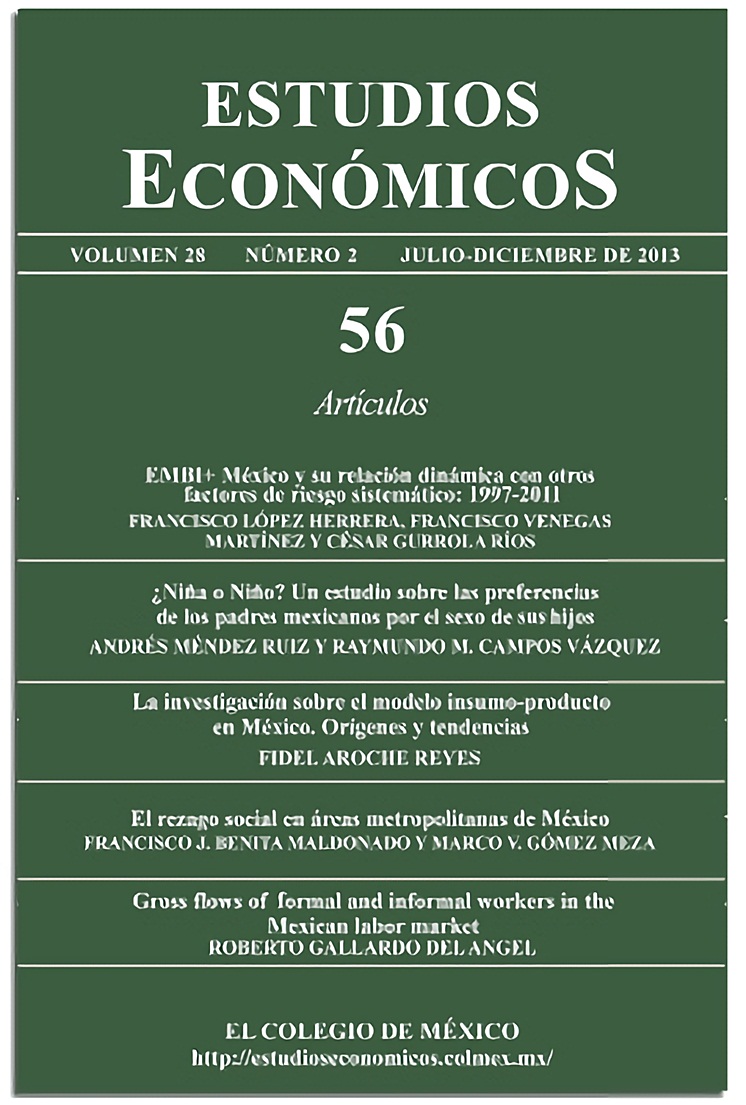 Downloads
How to Cite
Benita Maldonado, F. J., & Gómez Meza, M. V. (2013). The social backwardness in metropolitan areas of Mexico. Estudios Económicos De El Colegio De México, 28(2), 265–297. https://doi.org/10.24201/ee.v28i2.78