A long-term employment deprivation index for Mexico
Keywords:
employment deprivation, labor market, unemployment, multidimensional analysis
Abstract
This paper presents a multidimensional index that considers a series of dimensions and related indicators that characterize the quality and quantity of employment. The paper focuses on the microeconomic aspects of labor market which add to the macroeconomic dimensions of labor and help to thoroughly depict labor market situations at an individual level. We carried out a multidimensional analysis that took into account persistence and duration of some households features that may predispose to unemployment in the long-term. Based on the Mexican labor survey Encuesta nacional de ocupación y empleo (ENOE) for years 2007 and 2014 we analyzed the dynamics of long-term employment deprivation in Mexico.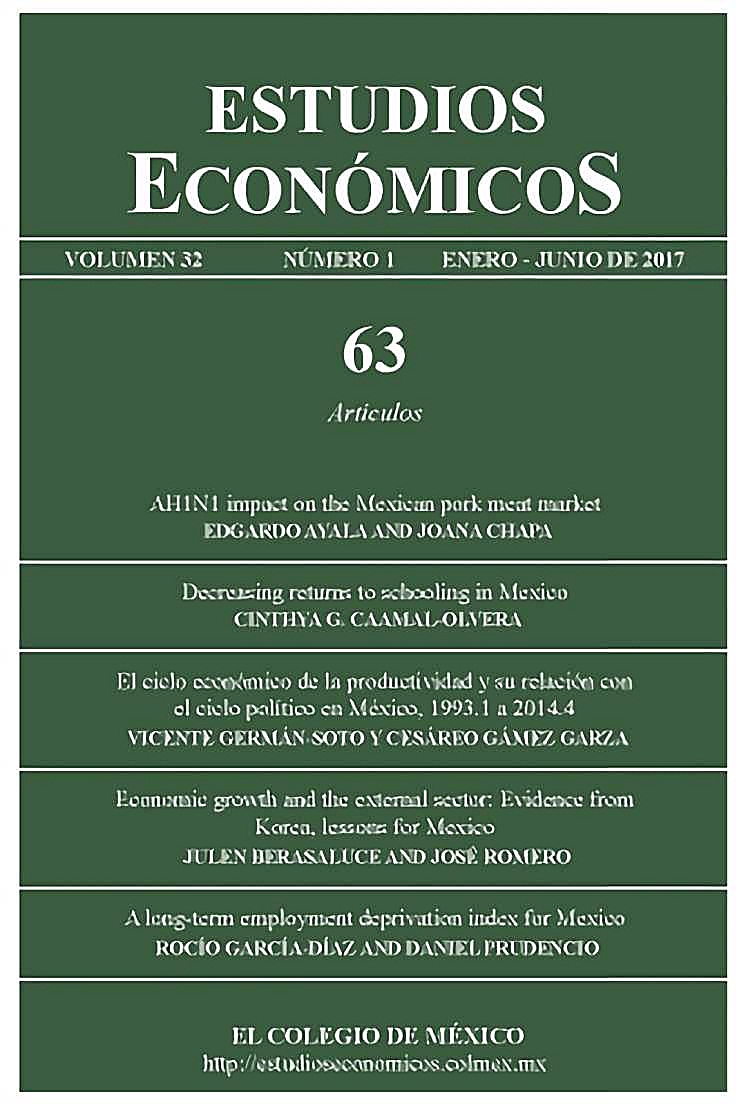 How to Cite
García Díaz, R., & Prudencio, D. (2017). A long-term employment deprivation index for Mexico. Estudios Económicos De El Colegio De México, 32(1), 133–165. https://doi.org/10.24201/ee.v32i1.5