Macroeconomic policy and elections: Theories and challenges
Keywords:
elections, macroeconomic policy
Abstract
This paper reviews recent developments in the literature of economic policy-making. It focuses in particular on the relation between elections and macroeconomic policy. It should also be noted that in spite of tremendous advances in the area, there are still many important unresolved issues. In particular, both the normative and empirical areas are the ones in most urgent need of study.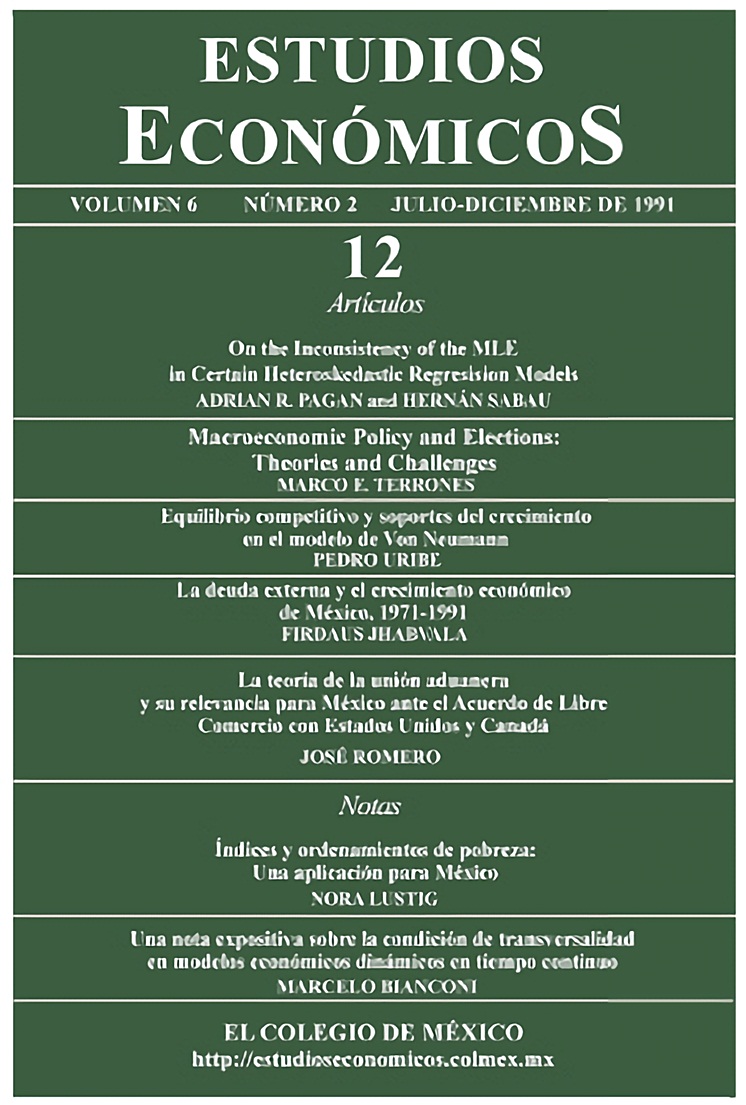 Downloads
How to Cite
Terrones, M. E. (1991). Macroeconomic policy and elections: Theories and challenges. Estudios Económicos De El Colegio De México, 6(2), 173–195. https://doi.org/10.24201/ee.v6i2.313