Market efficiency, purchasing power parity and cointegration in Central American black foreing exchange markets
Keywords:
black market, macroeconomics, Costa Rica, El Salvador, Guatemala
Abstract
The assumption that black market exchange rates follow a random walk and/or are determined by the purchasing power parity condition is commonly imposed in macroeconomic models. The results from standard tests of black market efficiency, under the weak form, are not conclusive without any ambiguity whenever they are applied to nonstationary time series. This paper compares then with the unambiguous results arising from the application of the theory of reintegration to the study of market efficiency and purchasing power parity in the black market exchange rates of Costa Rica, El Salvador and Guatemala.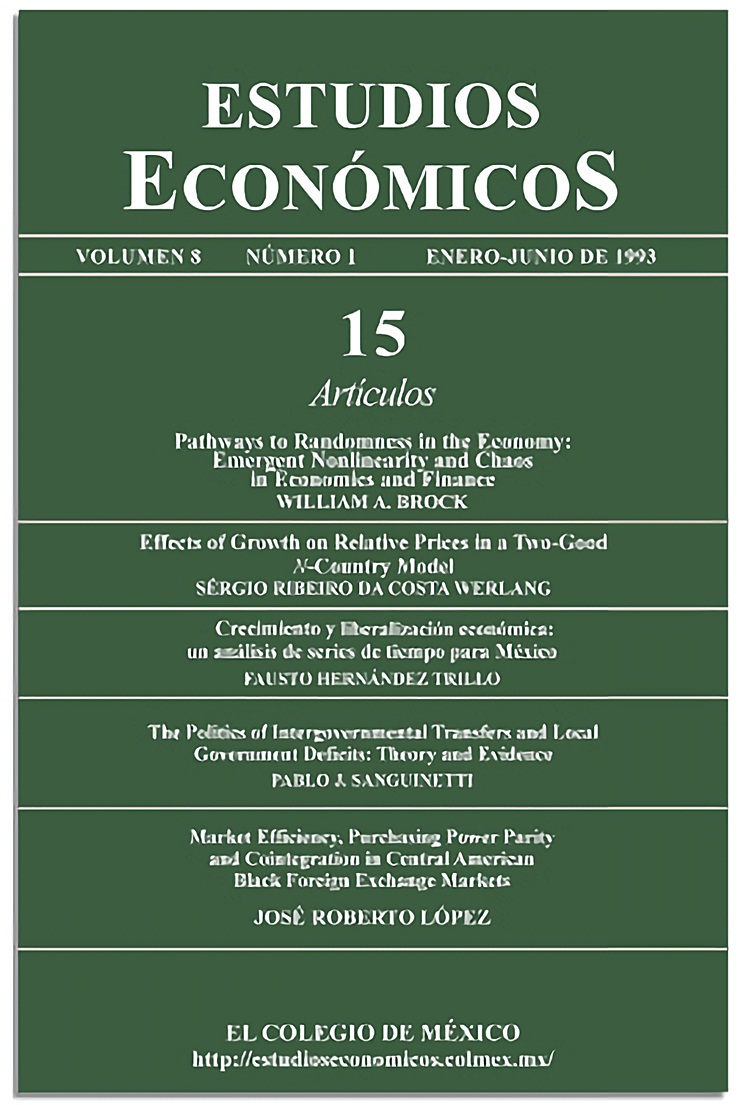 Downloads
How to Cite
Roberto López, J. (1993). Market efficiency, purchasing power parity and cointegration in Central American black foreing exchange markets. Estudios Económicos De El Colegio De México, 8(1), 111–153. https://doi.org/10.24201/ee.v8i1.290