Private savings and interest rate in Mexico: 1963-1991
Keywords:
interest rate, variables, Euler-Equation model
Abstract
The objective of this paper is to contribute to the discussion on the sensitivity of both savings and interest rate. The relation between these two variables is estimated empirically in the case of Mexico. An Euler-Equation mode l is applied. Consumer s facing liquidness restrictions are incorporated to the model, and estimations are made with both annual data and quarterly data.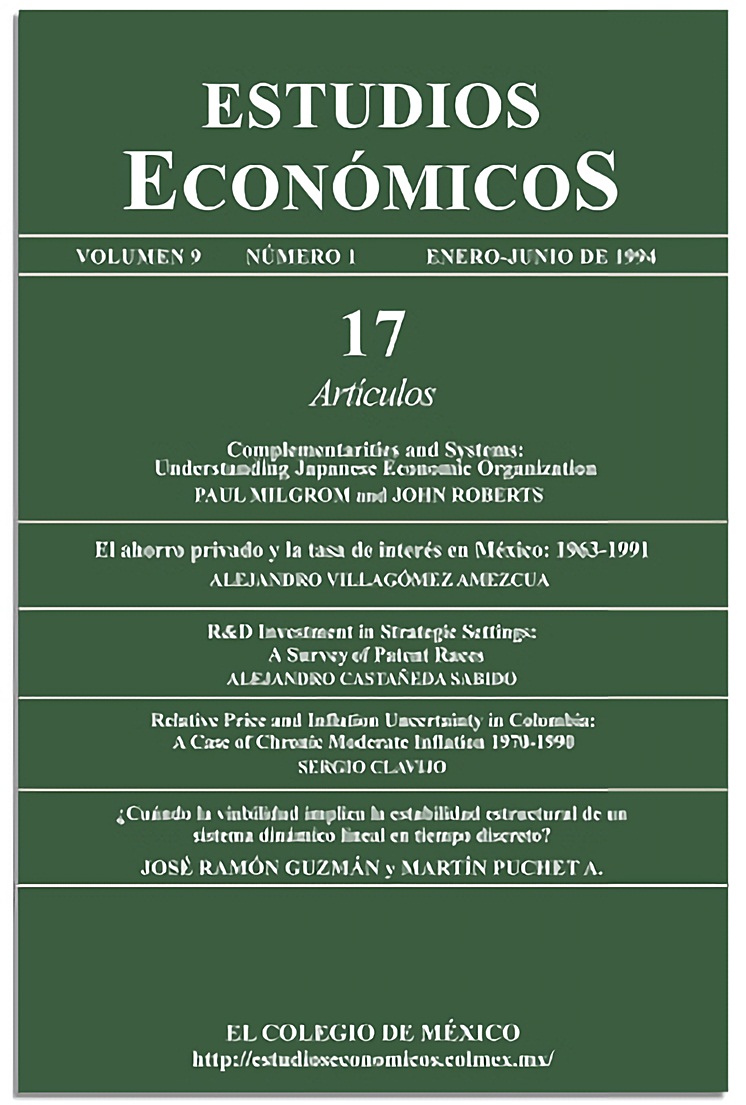 Downloads
How to Cite
Villagómez Amezcua, A. (1994). Private savings and interest rate in Mexico: 1963-1991. Estudios Económicos De El Colegio De México, 9(1), 43–60. https://doi.org/10.24201/ee.v9i1.283