Infant industry policy and information revelation
Keywords:
profitability, private sector, infant industries
Abstract
We study domestic entry into an established durable good industry under imperfect information. Prior to making a costly entry decision, entrepreneurs observe their true type —profitability— only with some (common) noise. We consider policy when the government has finer information than firms about the common noise, allowing for two types of well-meaning government with different objectives. We show that one government may signal its type with a second-best policy to encourage entry. This result provides a rationale for the observed phenomena of governments choosing suboptimal "infant industry" interventions despite accepted economic wisdom.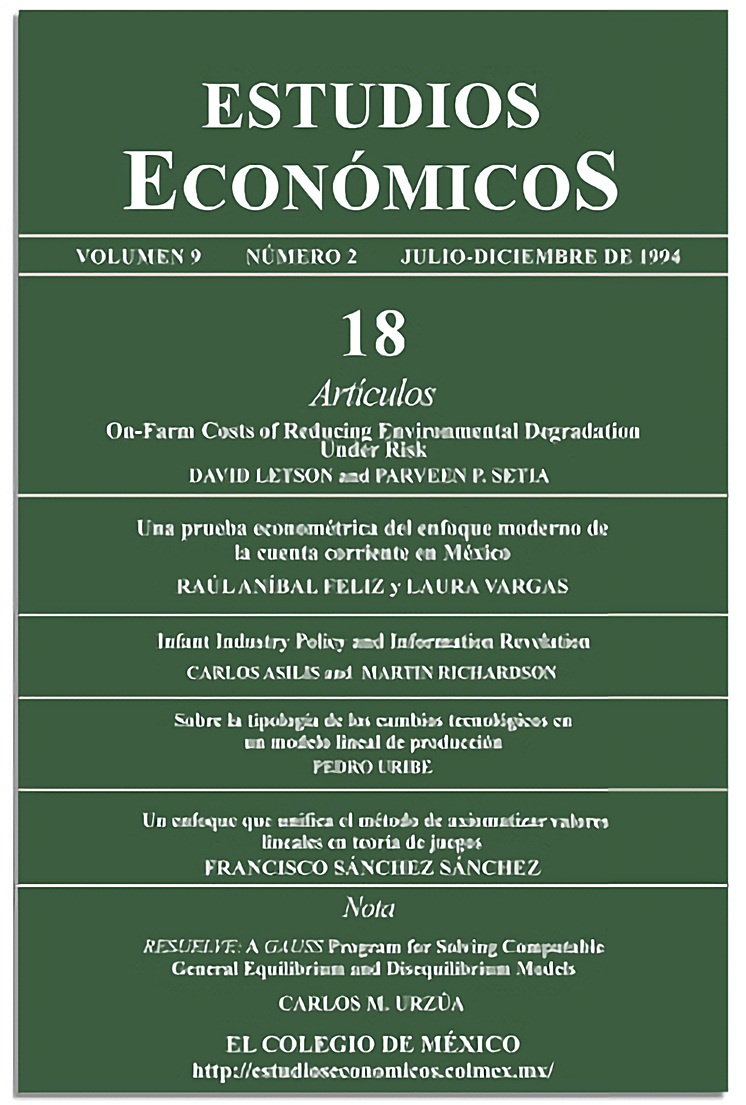 Downloads
How to Cite
Asilis, C., & Richardson, M. (1994). Infant industry policy and information revelation. Estudios Económicos De El Colegio De México, 9(2), 209–236. https://doi.org/10.24201/ee.v9i2.277