Macroeconometric modeling of saving and investment for Mercosur countries
Keywords:
Mercosur, macroeconomic crisis, econometrics, saving and investment
Abstract
In the long run, the present value of current account balance cannot grow indefinitely large without precipitating in a macroeconomic crisis. This simple insight produces an econometrically testable relationship between saving and investment. We use data for four countries, which belong to the MERCOSUR Common Trade Agreement: Argentina Brazil Paraguay and Uruguay. The results indicate that there is no long run relationship between saving and investment in these countries. Thus MERCOSUR IS likely to act as a palliative against such a possibility in the future.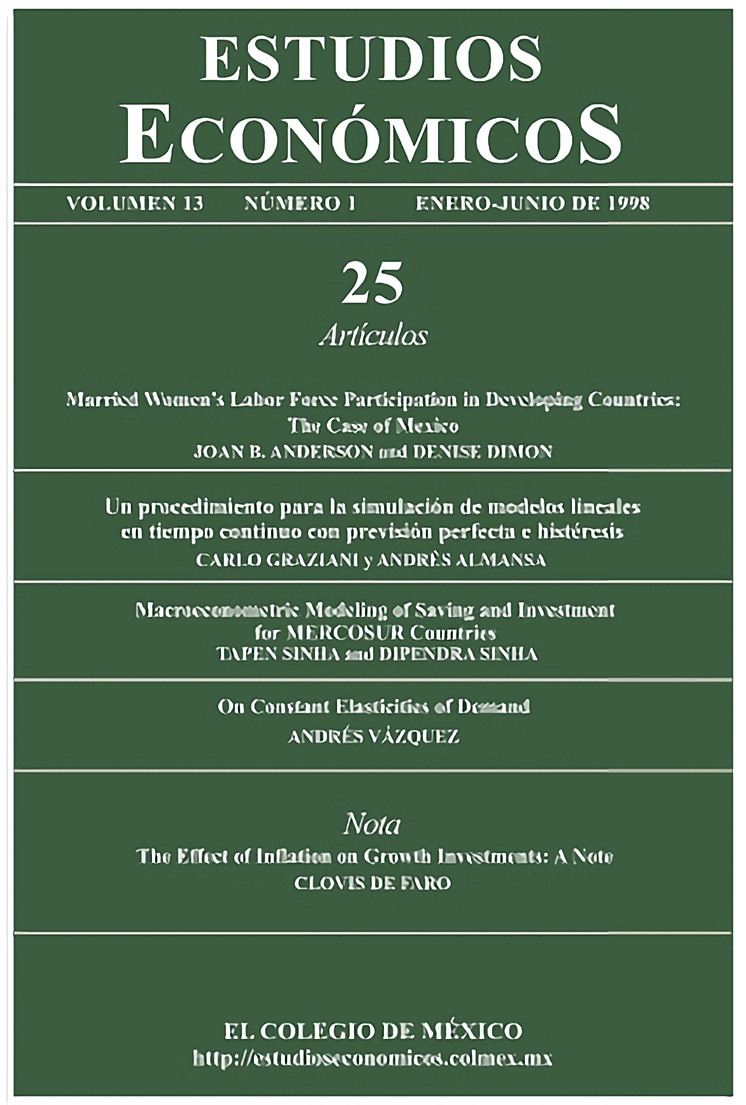 Downloads
How to Cite
Sinha, T., & Sinha, D. (1998). Macroeconometric modeling of saving and investment for Mercosur countries. Estudios Económicos De El Colegio De México, 13(1), 57–72. https://doi.org/10.24201/ee.v13i1.241