Tariff protection and trade agreements
Keywords:
tariffs, imported goods, free trade agreement, custom union
Abstract
This paper studies the optimal tariff rates on goods imported from the rest of the world when a commercial club accepts a new partner. It shows that when a new member is accepted into the club, the other members of a free trade agreement have incentives to reduce tariffs on the rest of the world's goods. However, when the trade agreement is a custom union, the union may have incentives to increase the common external tariff. This happens when the industry of the custom union is small compared to the world industry.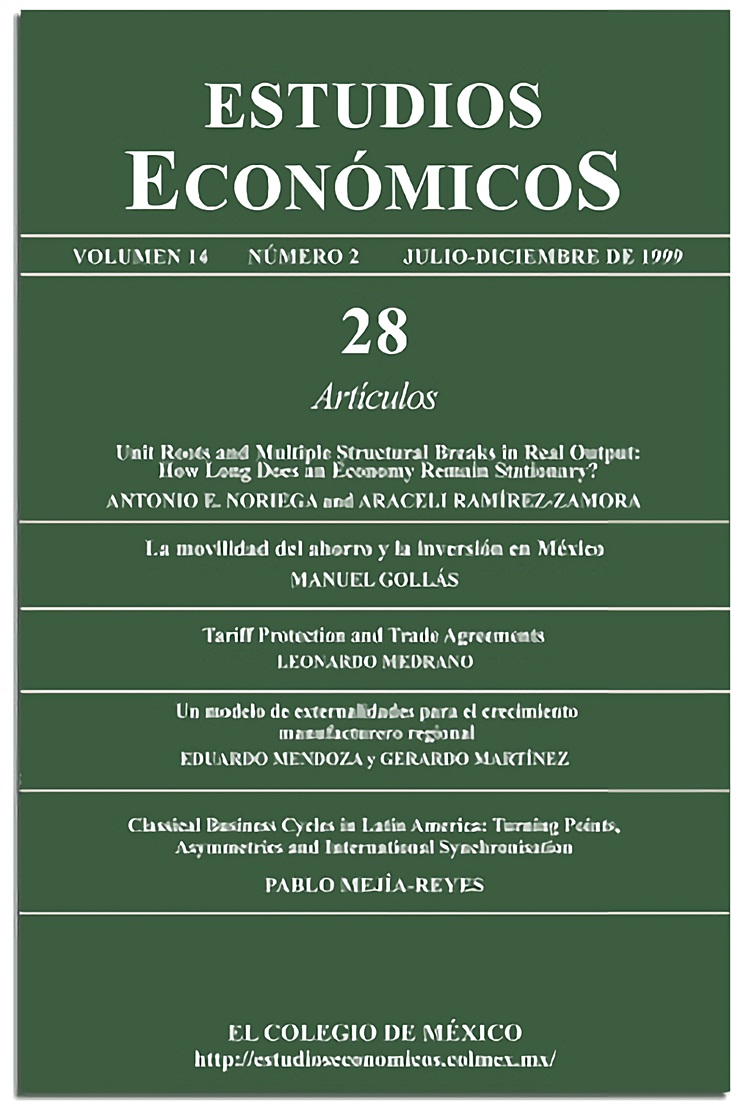 Downloads
How to Cite
Medrano, L. (1999). Tariff protection and trade agreements. Estudios Económicos De El Colegio De México, 14(2), 217–229. https://doi.org/10.24201/ee.v14i2.224