Effect of public expenditure on private expenditure in Mexico
Keywords:
consumption, investment, crowding out, long-run and short-run effects
Abstract
Traditionally, the analysis of the impact of public expenditure has been performed via graphical evaluation and simple econometric exercises. In this document we present detailed econometric analysis of the relationship between said variables. In particular, we evaluate the existence of a crowding out effect of public consumption and investment on private consumption and investment for the period 1980:I – 2002:II. The econometric results indicate that public investment crowds out private investment in the short-run but complements it in the long-run. In the case of private consumption we find statistically significant evidence of crowding out during the period of analysis.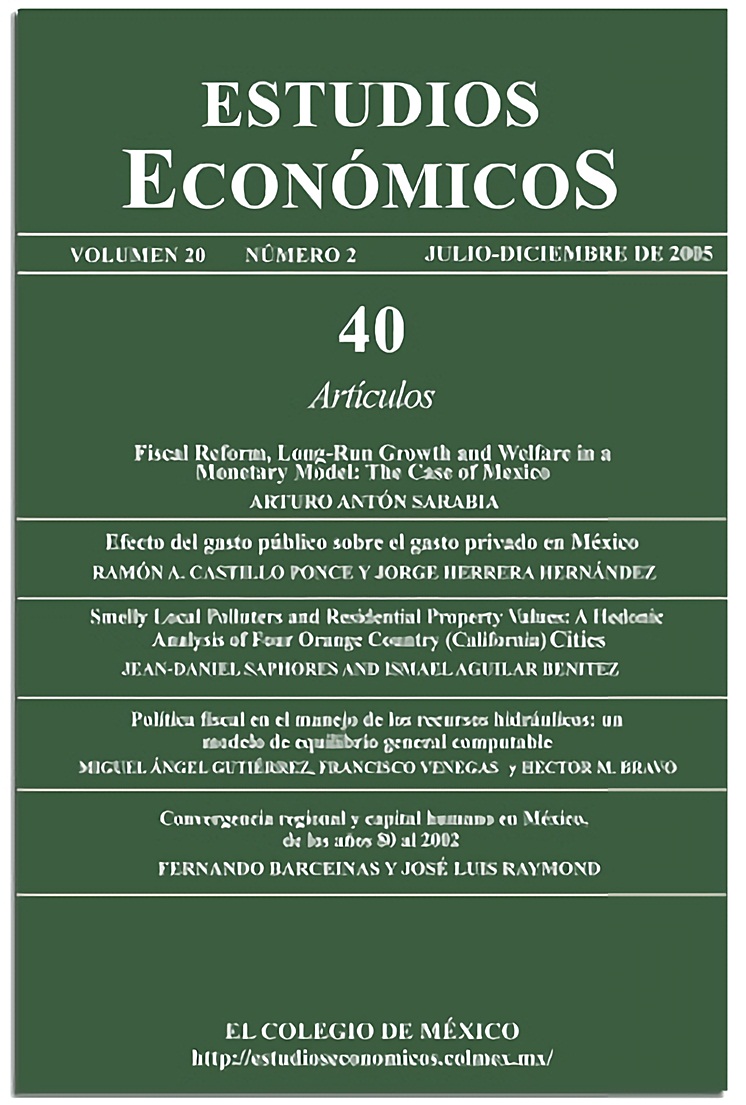 Downloads
How to Cite
Castillo Ponce, R. A., & Herrera Hernández, J. (2005). Effect of public expenditure on private expenditure in Mexico. Estudios Económicos De El Colegio De México, 20(2), 173–196. https://doi.org/10.24201/ee.v20i2.164