Remittances, growth and regional convergence in Mexico: An approach with a panel-spatial model
Keywords:
spatial econometrics, convergence, remittances, México
Abstract
Mexico receive flow of remittances similar to those depicted by the flow of foreign direct investment. The central purpose of this paper is to discuss weather remittances are a significant factor to promote regional economic growth. This research shows that remittances contribute to the growth of GDP per capita when heterogeneity and spatial dependence are taking into account. These two spatial components are introduced in the analysis by implementing a standard convergence growth model under spatial econometric methods of panel data at state level for the 2001-2010 periods.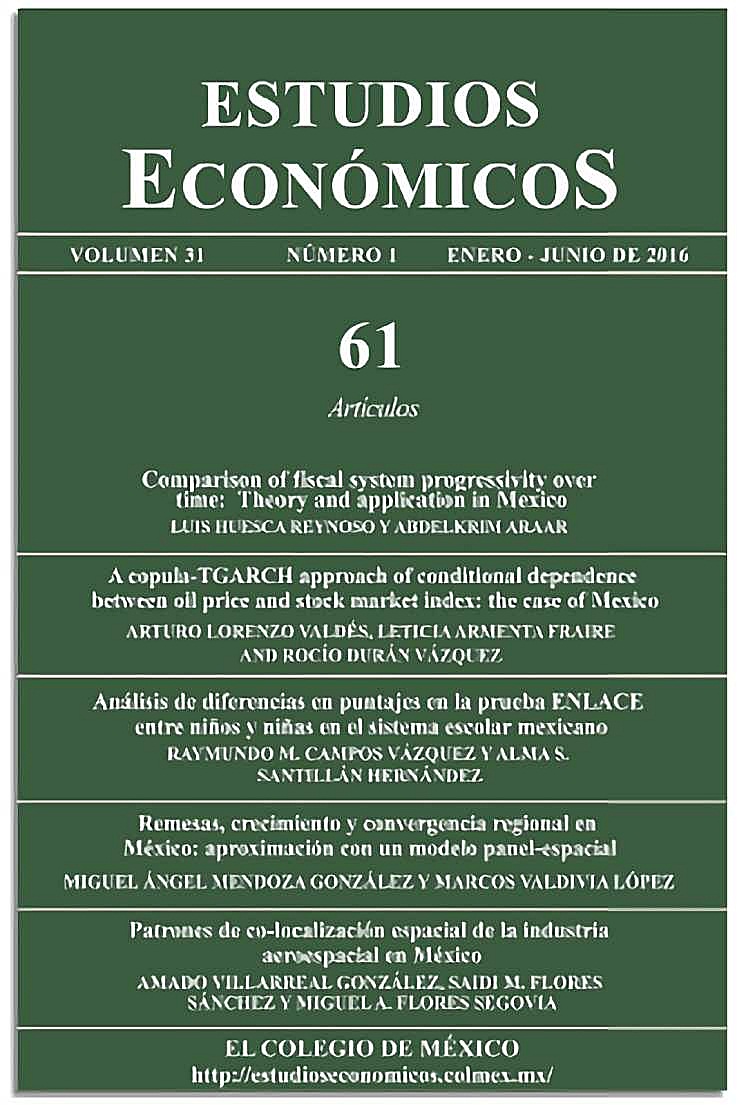 Downloads
How to Cite
Mendoza González, M. Ángel, & Valdivia López, M. (2016). Remittances, growth and regional convergence in Mexico: An approach with a panel-spatial model. Estudios Económicos De El Colegio De México, 31(1), 125–167. https://doi.org/10.24201/ee.v31i1.14