GDP measurement bias derived from changes in quality of the IT sector: Mexico 2000-2004
Keywords:
hedonic prices, measurement bias, IT sector, economic growth
Abstract
Our aim is to quantify the GDP measurement bias derive from quality improvements in information technology sector. Using hedonic price indexes for IT goods, our results show that between 2000 and 2004 economic growth rate was, at most, approximately 2% on average per year -and not 1.60% as is established by the Mexican National Account System. The sensitivity of our results is explored applying IT price indexes of United States. It should be noted that the applied methodology may exaggerate the size of the measurement error.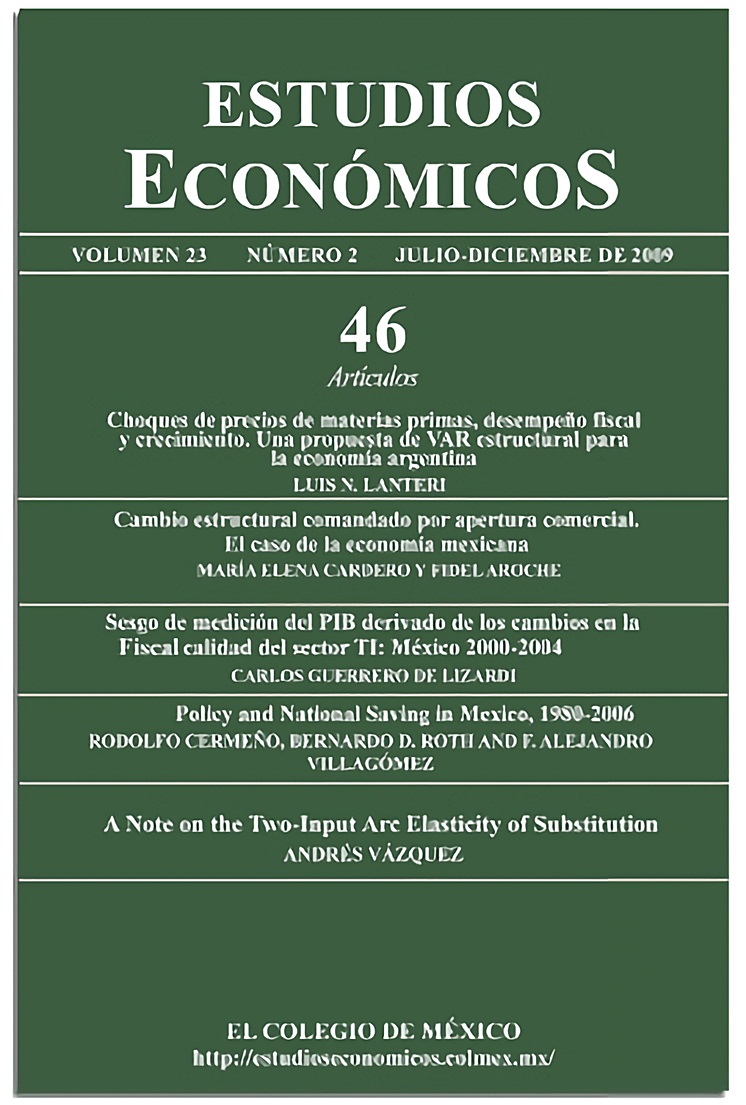 Downloads
How to Cite
Guerrero de Lizardi, C. (2008). GDP measurement bias derived from changes in quality of the IT sector: Mexico 2000-2004. Estudios Económicos De El Colegio De México, 23(2), 253–280. https://doi.org/10.24201/ee.v23i2.133