Do Walmartians rule? The political influence of the emerging middle class
Keywords:
voting, welfare, durable goods, Mexico, middle class
Abstract
The present paper tries to answer the following question: did an increase in the consumption of durable goods -such as electric appliances help the incumbent party to retain the Mexican presidency in 2006? Stated differently, did the middle class vote to support the current economic model? Important data limitations made the use of indirect tests and correlations necessary, rather than causalities -with the associated identification problems. Nonetheless, the paper was not able to reject the hypothesis mentioned above. In a tight election, a small effect could make the difference; and this analysis suggests that this is likely what happened.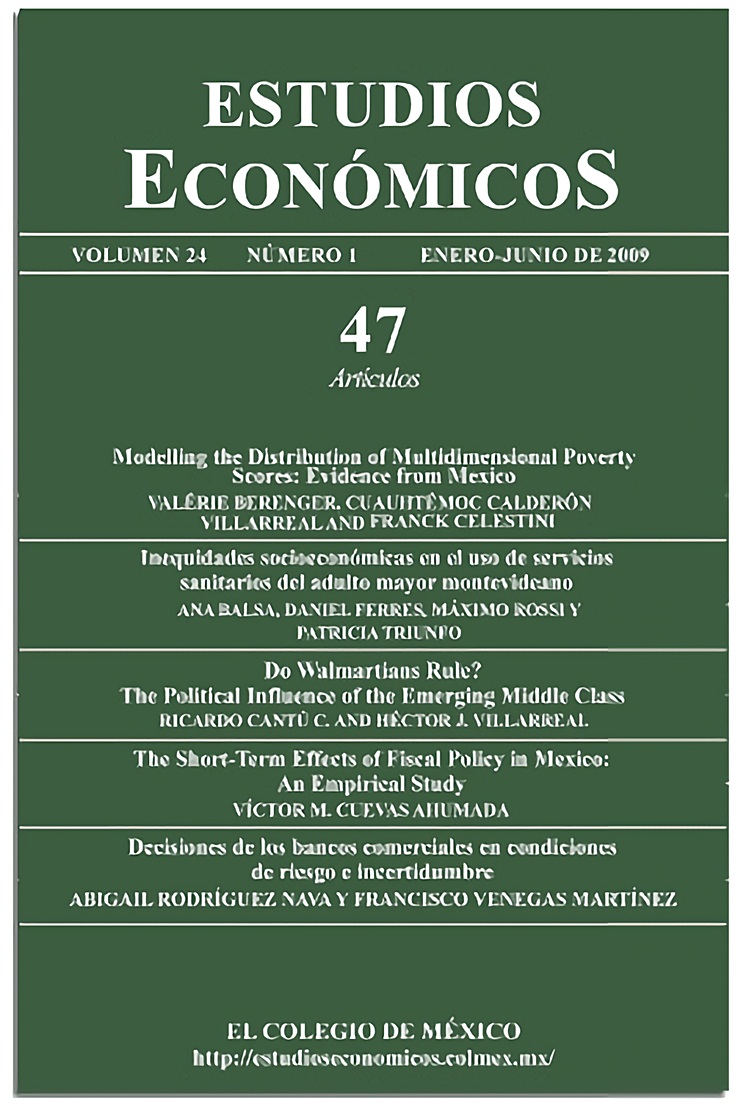 Downloads
How to Cite
Cantú, R., & Villarreal, H. J. (2009). Do Walmartians rule? The political influence of the emerging middle class. Estudios Económicos De El Colegio De México, 24(1), 89–108. https://doi.org/10.24201/ee.v24i1.128