Social dynamics factors associated with adults body mass index in Mexico
Keywords:
overweight, obesity, social dynamic, body mass index, public policy, panel data
Abstract
This paper aims to relate factors from social dynamics, form the household and same cohort, with the body mass index (BMI) of adults in Mexico. Using panel data from the National Survey for Households Living (ENNVIH), 2002 and 2005, we model associated factors to BMI, controlling for nutritional, use of time, and illnesses variables. Results show significative effects from the interaction between obesity and overweight in the household and with same groups of age, being consistent with the use of random and fixed effects by individual and households.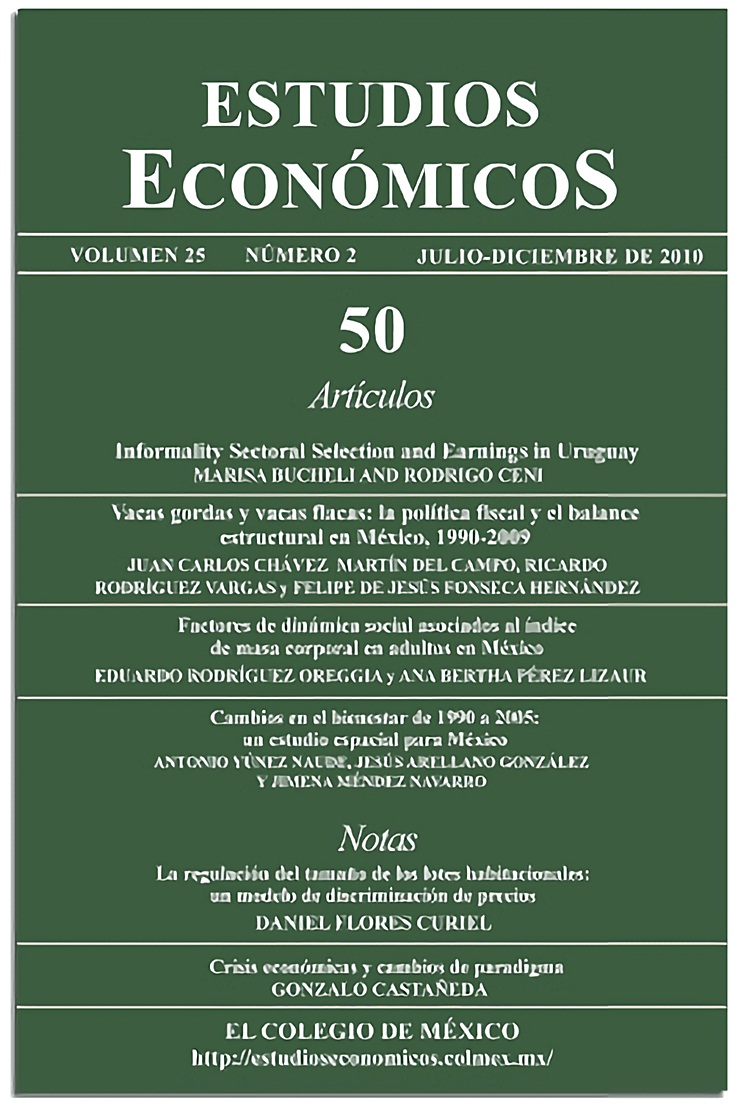 Downloads
How to Cite
Rodríguez Oreggia, E., & Pérez Lizaur, A. B. (2010). Social dynamics factors associated with adults body mass index in Mexico. Estudios Económicos De El Colegio De México, 25(2), 337–362. https://doi.org/10.24201/ee.v25i2.110