Number of children in Uruguayan households: An analysis of economic determinants, 1996-2006
Keywords:
childrens, households, microeconomic determinants, count data models, Uruguay
Abstract
This article analyzes the evolution of the number of children in Uruguayan households during the last decade. With that purpose, differences in the number of children per household and in fertility, by socioeconomic strata, are considered in the period 1996-2006. We then estimate different econometric specifications trying to capture the effect of diverse socioeconomic factors on household decisions regarding the number of children. Education, specifically women's education results as the most important factor for these decisions.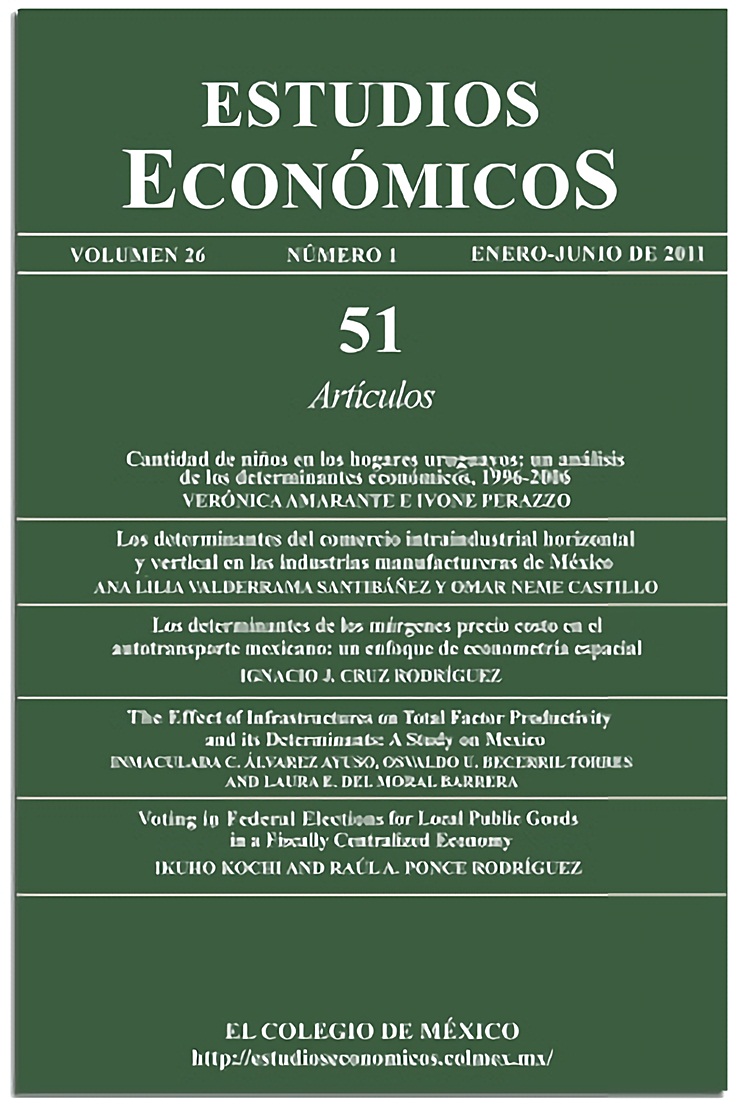 Downloads
How to Cite
Amarante, V., & Perazzo, I. (2011). Number of children in Uruguayan households: An analysis of economic determinants, 1996-2006. Estudios Económicos De El Colegio De México, 26(1), 3–34. https://doi.org/10.24201/ee.v26i1.106