Determinants of Price Costs Margins in Mexican road transport: A spatial econometrics approach
Keywords:
transport economics, spatial econometrics, price cost margins
Abstract
By using spatial econometric techniques this paper valids the existence of spatial effects on Price Costs Margins of Mexican road transport at firm size level. The distribution of this variable shows a non random pattern over de space but this pattern differs among size of firm. The main results shows that spatial effects are the variable with grader impact of a series of determinants, also there is a decline on the magnitude of those effects among size of firm.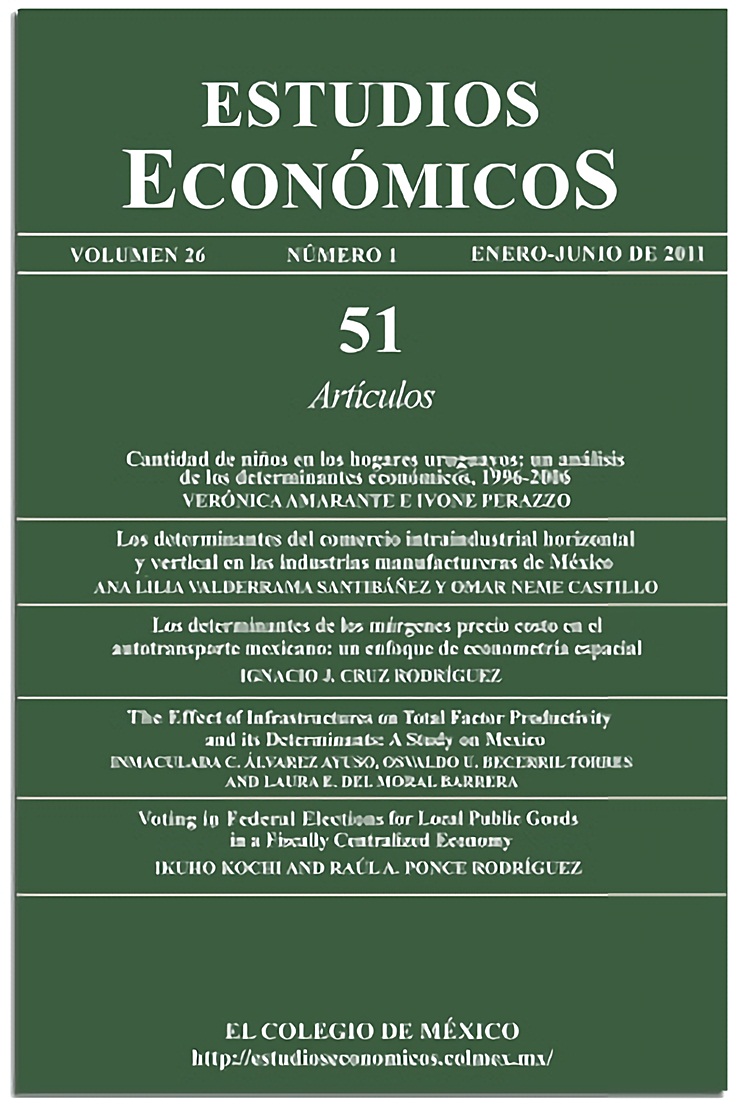 Downloads
How to Cite
Cruz Rodríguez, I. J. (2011). Determinants of Price Costs Margins in Mexican road transport: A spatial econometrics approach. Estudios Económicos De El Colegio De México, 26(1), 69–95. https://doi.org/10.24201/ee.v26i1.104