Voting in federal elections for local public goods in a fiscally centralized economy
Keywords:
inter-governmental transfers, size of government, electoral competition
Abstract
In this paper we develop a probabilistic voting model of inter-governmental transfers to explain the distribution and size of local public goods. We find that: i) The parties political competition for votes induces the central government to provide regional transfers that lead to Pareto efficient local public goods with and without inter-regional spillovers. ii) The central government has political incentives to produce differentiated and uniform local public goods. Moreover, we provide a comparative analysis to study the influence of political competition, the extent of inter-regional spillovers of local public goods, and the distribution of the population in the economy on the size and distribution of local public spending.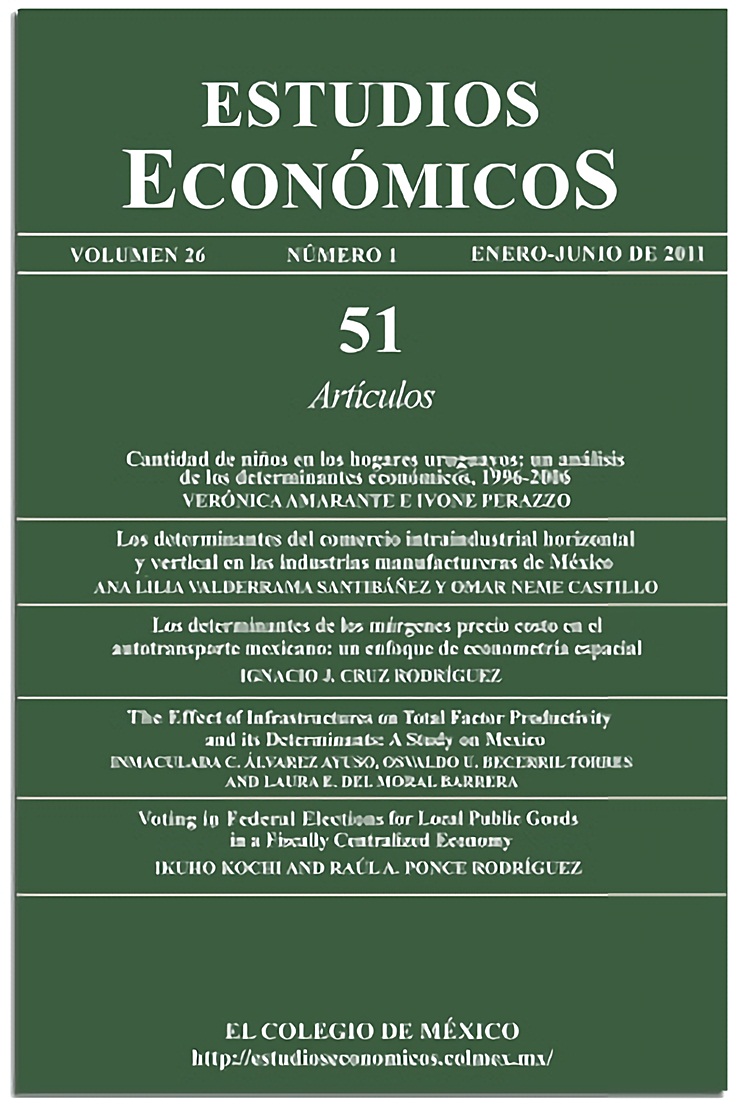 Downloads
How to Cite
Kochi, I., & Ponce Rodríguez, R. . A. (2011). Voting in federal elections for local public goods in a fiscally centralized economy. Estudios Económicos De El Colegio De México, 26(1), 123–149. https://doi.org/10.24201/ee.v26i1.102